Art and Culture (GS-I)
Paryushan Parv

This year, Paryushan Parva will begin on September 12, 2023, and will end on September 20, 2023.
About the festival:
Paryushana, also known as Paryushan Parva, is one of the most important religious festivals celebrated by Jains.
It is an important period of spiritual reflection, fasting and self-discipline for followers of Jainism.
The festival usually lasts eight to ten days, depending on the Jain sect and tradition, and takes place in the month of Bhadrapada (August or September in the Gregorian calendar) of the Jain calendar.
Geography (GS-I)
Earthquake light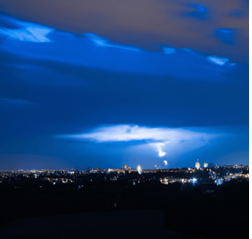 In the recent earthquake hitted morocco has experienced a strange phenomenon which is now called as 'Earthquake light'.
About:
The occurrence of light bursts associated with earthquakes has been documented historically for centuries.
These light bursts can range in length from quick flashes to minute-long fireballs, and they can appear high or low in the sky and appear in a variety of hues.
Earthquakes can be accompanied by a number of visual phenomena, such as unusual lighting.
The United States Geological Survey refers to earthquake lights as sheet lightning, balls of light, streamers, and steady glow.
Cause of occurrence:
The phenomena as stating that strained rocks, such as basalts and gabbros, a type of coarse, volcanic rock, might discharge charge when activated by seismic waves.
These charges have the potential to move towards the surface, combine to form a "plasma-like state," and produce electrical discharges in the atmosphere, according to the researchers.
Geography (GS-I)
Hurricane Lee



The National Geodetic Survey of the United States National Oceanic and Atmospheric Administration has started releasing aerial images that show the extent of damage caused by the Atlantic tropical 'storm Lee'.
About:
Lee started as a tropical depression in the central Atlantic Ocean on September 5, 2023.
It intensified into a Category 5 storm with a windspeed of 160 miles per hour (mph).
The storm swept over Nova Scotia in Canada and Maine in the US after making landfall on September 16, 2023, bringing ferocious winds and heavy rainfall.
Classification of Hurricanes:
Category 1 (Wind Speed: 74-95 mph or 119-153 km/h): Hurricanes in this category are considered weak.

They can cause minimal damage to structures, trees, and power lines. Storm surges may result in some coastal flooding.

Category 2 (Wind Speed: 96-110 mph or 154-177 km/h): Category 2 hurricanes are moderately strong and can cause more significant damage to buildings, roofs, and trees.
Category 3 (Wind Speed: 111-129 mph or 178-208 km/h): These are classified as major hurricanes.

They have the potential to cause extensive damage to homes, buildings, and infrastructure. Coastal flooding and storm surges can be severe.

Category 4 (Wind Speed: 130-156 mph or 209-251 km/h): Category 4 hurricanes are extremely dangerous.

They can cause catastrophic damage, including the destruction of well-built homes, significant power outages, and severe coastal flooding from storm surges.

Category 5 (Wind Speed: 157 mph or higher or 252 km/h or higher): Category 5 hurricanes are the most powerful and destructive.

They can lead to total devastation, including the destruction of buildings, widespread power outages, and life-threatening storm surges with massive coastal flooding.
International Relations (GS-II)
International Organisation of Legal Metrology (OIML)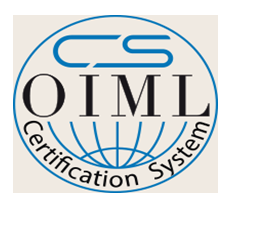 India has become the 13th country authorised to certify 'measuring and weighing instruments' based on globally accepted standards of the Paris-based International Organisation of Legal Metrology (OIML)
About:
The OIML stands for International Organisation of Legal Metrology.
Established in 1955 and headquartered in Paris, the OIML is an international standard-setting body.
It develops model regulations, standards and related documents for use by legal metrology authorities and industry.
It plays a crucial role in harmonising national laws and regulations on the performance of measuring instruments like clinical thermometers, alcohol breath analysers, radar speed measuring instruments, ship tanks found at ports, and petrol dispensing units.
International Relations (GS-II)
UKUSA agreement
Canada's accusation of India with respect to its role in the assassination of a Khalistani leader has received support from the Five Eyes intelligence alliance named 'UKUSA'.
About:
The Five Eyes is an intelligence alliance comprising Australia, Canada, New Zealand, the United Kingdom and the United States, formed in 1946.
The alliance is based on a series of bilateral agreements on surveillance and intelligence-sharing.
These arrangements are commonly known as the United Kingdom-United States Communication Intelligence Act (UKUSA) agreement.
Polity and Governance (GS-II)
Arunachal launches Aadhaar-linked birth registration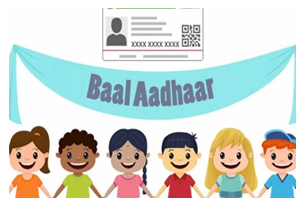 Arunachal Pradesh became the second state in the Northeast after Nagaland to launch Aadhaar-linked birth registration.
About:
It would help in birth registration-based Aadhaar enrolment for children up to the age of 5.
Aim: To ensure successful implementation of the initiative, so that no child is deprived of the benefits of any social welfare schemes.
A child would be provided with a blue colored 'Baal Aadhaar', which would be visibly distinguishable from other Aadhaar cards.
Nodal Agency: The Directorate of Economics and Statistics, the registrar for birth and death in the state, is the nodal department for Aadhaar related activities.
Polity and Governance (GS-II)
'Kisan Rin Portal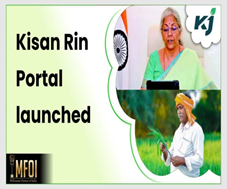 Recently, the Ministry of Agriculture and Farmers' Welfare launched 'Kisan Rin Portal', focusing on agri-credit and crop insurance.
About:
The 'Kisan Rin Portal' to help farmers avail subsidised loans under the Kisan Credit Card (KCC).
The 'Kisan Rin Portal' is focused on agri-credit and crop insurance, with its primary purpose being to transform access to credit services provided through the Kisan Credit Card (KCC) scheme.
It offers a comprehensive view of farmer data, loan disbursement details, interest subvention claims, and efficient agriculture credit management.
The KRP is poised to transform access to credit services provided through the Kisan Credit Card (KCC) scheme.
It offers a comprehensive view of farmer data, loan disbursement details, interest subvention claims, and efficient agriculture credit management.
Economy (GS-III)
Rubber Board to increase area under rubber in Northeast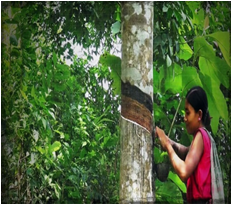 The Rubber Board, jointly with the Central government and the Automotive Tyre Manufacturers' Association, is implementing a project to expand the area under natural rubber in the Northeastern States.
About Rubber Board:
The Rubber Board is a statutory organization constituted under Section (4) of the Rubber Act, 1947 and functions under the administrative control of Ministry of Commerce and Industry.
Functions:

Undertaking, assisting or encouraging scientific, technological and economic research.
Training students in improved methods of planting, cultivation, manuring and spraying.
Improving the marketing of rubber.

Head Office is in Kottayam, Kerala.
Environment (GS-III)
Rising water vapour in atmosphere



Rising water vapour in the atmosphere is amplifying warming and making extreme weather worse.
About:
Water vapour (aqueous vapor) is the gasphase of water. It is one state of the water cycle within the hydrosphere.
Production method:evaporation of liquid water or from the sublimation of ice.
It is a greenhouse gas, and the most abundantone on Earth.
Duration: When compared to other greenhouse gases (ranging from years to centuries), water vapour stays in the atmosphere for a much shorter period of time.
Impact on climate: When water vapor increases in stratosphere, climate change may accelerate.

This rise in water vapor can also slow down the recovery of the ozone layer, the protective blanket that shields us from the Sun's harmful ultraviolet rays.
Stratosphere is a super-dry region of our atmosphere. It's positioned 15–50 km above the Earth's surface.
Science & Technology (GS-III)
Army to induct Dhanush guns by 2026



The Army which has ordered 114 Dhanush artillery guns, and has one regiment operational already, is expecting to receive all the guns by 2026.
About
Dhanush is a 155 mm, 45-calibre towed artillery gun with a range of 36 km, and it has demonstrated a range of 38 km with specialised ammunition.
It is an upgrade of the existing 155 mm, 39-calibre Bofors FH 77 gun.
Economy (GS-III)
RBI's Financial Inclusion index (FI-Index)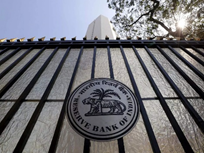 The RBI's composite Financial Inclusion index (FI-Index) has increased to 60.1 in March 2023, indicating growth across all criteria.
About
The FI-Index measures the level of financial inclusion across the country
It comprises three broad parameters –

Access (35 per cent)
Usage (45 per cent)
Quality (20 per cent)

Essentially, it tracks how well the financial services have been extended to the unbanked population of the country.
The index ranges between 0 and 100, with 0 meaning complete financial exclusion and 100 meaning complete financial inclusion.
The index covers banking, investment, insurance, postal and pension sectors, tracking their delivery and usage amongst the population.
Economy (GS-III)
Bharatkosh e-wallet



With an aim to ensure timely certification of aircraft and crew, the government has rolled out an e-wallet payment option on a pilot basis on its non-tax receipt portal, Bharatkosh.
About:
The Bharatkosh is the initiative of Office of Controller General of Accounts, Ministry of Finance, and Government of India to provide one stop services to deposit any fees/fine/other money into the Government Account.
It converges all the Civil Ministries/Departments of Government of India.
It aims to provide 24X7 year round electronic services to deposit the money into Government Account using internet based payment technologies to the users at the door step through the web based portal.
It thus leverages the e-Governance commitment of the Government to provide e-efficient, e-effective, e-excellent government anywhere anytime.
Environment (GS-III)
World Ozone Day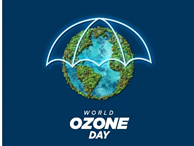 World Ozone Day is celebrated every year on September 16 to preserve the ozone layer that protects the Earth from the direct impact of the ultraviolet rays of the Sun.
About
World Ozone Day aims to make people aware of the ODS situation and how further deterioration can be stopped.
The day is celebrated to commemorate the Montreal Protocol.

It is an agreement related to the environment regulating the production as well as consumption of around 100 man-made chemicals that cause depletion in the ozone
The agreement was signed in 1987 and in 1992 the UN General Assembly declared that September 16 would be celebrated as World Ozone Day.

Theme 2023: "Montreal Protocol: Fixing the Ozone Layer and Reducing Climate Change."
About Ozone
The ozone layer is a thin layer made of gas that protects our planet from the Sun's harmful rays.
But due to industrial and other types of pollution holes have been created in this ozone layer.
It has directly impacted the temperature on Earth leading to a global warming situation.
Depletion in the ozone layer was first detected in 1970 and it was found that the depletion has been caused because of the release of ozone-depleting substances or ODS in the atmosphere.
Defense (GS-III)
CoBRA commandos of CRPF in Kashmir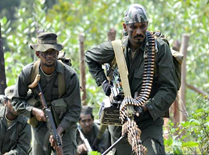 The CRPF's elite Commando Battalion for Resolute Action (CoBRA) unit has been deployed in Kashmir for the first time.
About:
The Commando Battalion for Resolute Action (CoBRA) was first formed in 2009 under the CPRF.
The primary objective behind deploying CoBRA teams in Kashmir is to expose them to different terrains and landscapes for familiarisation.
Known as jungle warriors, CoBRA personnnel are trained to cover 72 kilometres of terrain in a single day.
They have been used to fight the Naxal insurgency.
Their motto is 'victory for gallant in war'.
Significance of the move:
The decision to station CoBRA teams in Kashmir is part of a larger government strategy, with plans in the pipeline regarding their eventual deployment and induction in the Valley.
Science and Technology (GS-III)
Biohacking


Biohacking has been in focus lately due to its significant contribution in the evolving landscape of human enhancement.
What is Biohacking?
Biohacking is a term used to describe do-it-yourself biology.
It involves people making incremental changes to their bodies, diet, and lifestyle to improve their health and well-being.
Also known as human enhancement, biohacking ranges from efforts to improve brain function to faster weight loss.
Some types of biohacks are relatively safe to try at home, while others may pose health risks and produce varying results.
Science and Technology (GS-III)
Formation of water on the moon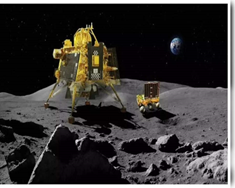 Analysis of data from Chandrayaan-1 found that high-energy electrons from the Earth may be forming water on the Moon.
About:
Electrons in Earth's plasma sheet are contributing to weathering process that aids the formation of water on the lunar body.
Also, Solar winds, which are composed of high energy particles such as protons, bombard the lunar surface.
It is thought to be one of the primary ways in which water has been formed on the Moon.
This discovery can help understanding moon's formation and evolution, and to providing water resources for future human exploration.
Science and Technology (GS-III)
Inverse Vaccine (IV)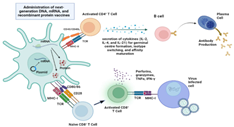 Researchers developed an Inverse Vaccine against autoimmune diseases in which the immune system attacks healthy tissue e.g., psoriatic disease, etc.
About:
Mechanism:
It makes the immune system forget a specific molecule by using a special property of the liver- naturally marks certain molecules as not harmful to the body.
Vaccine combines two things: an antigen (a molecule that the immune system attacks) and a molecule that looks like a part of an old cell.
Liver recognition of old cell parts as "friends" tricks the immune system, and does not attack antigens
Location In News
Triton Island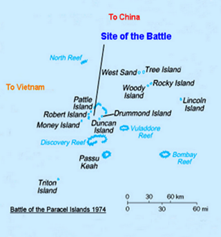 China is reportedly constructing an airstrip on Triton Island in the South China Sea, an area disputed by Taiwan and Vietnam.
About:
Satellite images indicate the nearly 2,000-foot-long airstrip could accommodate turboprop aircraft and drones, raising questions about its intended purpose.
While the exact timeline of construction remains unclear, satellite imagery suggests the project began recently.
Triton Island, part of the Paracel group, has seen previous tensions as China vies for control over the region.
China's militarization efforts extend to the Spratly group as well, with built-up artificial islands containing airstrips and military facilities.
The construction of the airstrip adds to concerns over China's expansive territorial claims in the South China Sea.
Location In News
Isle of Rum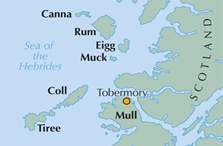 The quest to explore Mars has been an ambitious and collaborative effort involving space agencies from across the globe.
About:
As part of the joint NASA and European Space Agency (ESA) Mars Sample Return Campaign, the Isle of Rum has been chosen as the sole UK site for rock sampling.
This selection marks a significant milestone in mankind's endeavour to understand the Red Planet and its geological history.
The collection of rocks from Rum holds invaluable clues about Mars' past and its environmental conditions.
Species in News
Ghost orchid



Environmental groups have filed a lawsuit before the federal government to list a rare orchid, found mainly in Florida, as an endangered species.
About the species:
Epipogium aphyllum, the ghost orchid is a hardy myco-heterotrophic orchid lacking chlorophyll.
It is famous for its unpredictable appearance; in many localities it has been seen just once.
It is found in beech, oak, pine and spruce forests on base-rich soils.
It is a rare and critically endangered plant in habitat, and is believed to be extinct throughout much of its former range.
They grow from an underground, burrowing stem which lacks chlorophyll and possesses ephemeral leaves that are small scales.
The plants only emerge above ground to flower, especially during very wet summers in Western Europe.
Species in News
Indian peacock softshell turtle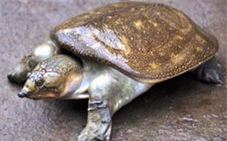 A turtle rescued in Howrah and was identified as an Indian peacock softshell, an endangered species.
About the species:
Scientific Name: Nilssonia hurum.
They have a large head, downturned snout with low and oval carapace of dark olive green to nearly black, sometimes with a yellow rim.
The head and limbs are olive green; the forehead has dark reticulations and large yellow or orange patches or spots, especially behind the eyes and across the snout.
Males possess relatively longer and thicker tails than females.
Habitat:
This species is confined to India, Bangladesh and Pakistan.
In India, it is widespread in the northern and central parts of the Indian subcontinent.
These are found in rivers, streams, lakes and ponds with mud or sand bottoms.
Conservation Status:
Wildlife Protection Act, 1972: Schedule I
IUCN Red List: Vulnerable
CITES: Appendix I