Species in news
Species in news
Soliga tribe
In Karnataka's Chamarajanagara district, where silver cockscomb (anne soppu), farmers of the Soliga tribe say controlling the weed can cost up to Rs 2,000 per acre (0.4 hectare) per year.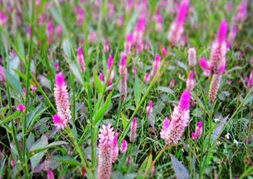 About:
Silver cockscomb is a short-lived 50-60 cm-tall plant that bears simple, spirally arranged leaves around the stem with pinkish or silky white flowers.
It is native to India and Africa or North and South America.
Medicinal use: The flowers and seed are astringent, haemostatic, ophthalmic, parasiticide and poultice. They are used in the treatment of bloody stool, haemorrhoid bleeding, uterine bleeding, leucorrhoea, dysentery and diarrhoea.
Since it grows widely on farmlands across the country, most farmers use the plant as fodder.
But like the Soliga tribe, some communities also consume it as a leafy vegetable.
Soliga Tribe:
The Soliga people of the Biligiri Rangana Hills, a tribal community in Southern India, could be among the country's first settlers.
This forest-bound, Dravidian speaking group, lives isolated, practicing subsistence-level agriculture under primitive conditions.
The Soligas are known for their intimate knowledge of the forests and judicious use of medicinal plants and non-timber forest produce like honey, gooseberry, lichen, tubers, etc.