Geography (GS-I)
Galactic tides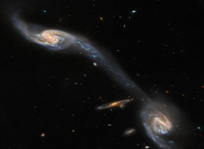 Like the earth's oceans at their shores, the universe's galaxies also experience tides, but on a much larger scale called as Galactic tides.
About:
A galactic tide is the result of a tidal force imposed by a galaxy.
If two galaxies pass sufficiently close (a galaxy collision or just a close encounter) their gravity can affect orbits of stars in the other (galaxy interaction).
For example, disruptions such as a tidal arm or tidal tail can result, or a disk galaxy can lose its symmetry (an asymmetrical galaxy).
An interacting galaxy is a galaxy displaying evidence of such interaction.
A galaxy merger would be the most extreme interaction.
International Relations (GS-II)
L.69 group of nations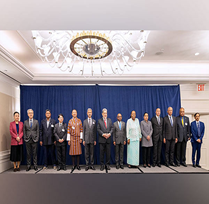 The Foreign Ministers of the L.69 group of nations held a meeting on the sidelines of the 78th Session of the United Nations General Assembly to exchange views on reform of the United Nations Security Council.
About the meet:
The leaders called the expansion of the UNSC "essential" to make the body "more representative, legitimate, and effective."
They reiterated their expectation that the ongoing Intergovernmental Negotiations (IGN) process on UNSC reform will commence negotiations based on a single consolidated text, with the aim of delivering concrete outcomes within a fixed time frame.
They reaffirmed their strong support for the Common African Position (CAP).
Who are L.69 group of countries?
The L.69 group consists of developing nations from Asia, Africa, Latin America, the Caribbean, and the Pacific (Small Island Developing States).
The group was initially created to promote economic cooperation and to collectively address development challenges.
The "L.69 group of countries" refers to a coalition to advocate for their collective interests and concerns within international organizations and negotiations, particularly within the United Nations system.
The group is formally known as the "Group of 77 and China," often abbreviated as G-77/China.
Significance:
The group plays a significant role in international negotiations on a wide range of issues, including trade, climate change, sustainable development, and more.
It often represents the interests of developing countries in negotiations with developed nations and international organizations.
Economy (GS-III)
Vanadium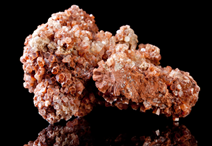 After the discovery of lithium in Kashmir, 'vanadium', a rare metal has been discovered in Gujarat.
About:
The metal has been found in the sediment samples collected from Gulf of Khambhat, which opens into the Arabian Sea off Alang in Gujarat.
The new found metal is significant as it is scarce in India and possesses the capability to enhance the resilience of steel and titanium.
The metal also has application in vanadium redox batteries to store energy efficiently.
Vanadium and Uses:
Vanadium is used primarily as an alloying element in Iron & Steel Industry and to some extent as a stabiliser in titanium and aluminium alloys which are used in aerospace applications.
It imparts toughness and strength to steel, alloys and also acts as scavenger for oxygen.
Vanadium also offers exceptional resistance to corrosion and elevated temperatures.
Science and Technology (GS-III)
Geospatial intelligence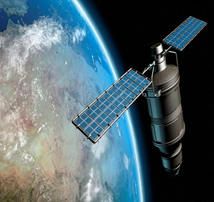 In summer 2023, the US faced extreme weather events, but geospatial intelligence provided vital information to protect people and communities.
What is Geospatial intelligence?
Geospatial intelligence is the collection and integration of data from a network of technologies, including satellites, mobile sensors, ground-control stations and aerial images.
Geospatial intelligence is the collection and integration of data from a network of technologies, including satellites, mobile sensors, ground-control stations and aerial images.
The data is used to produce real-time maps and simulations to help identify when, where and to what extent a threat is likely to emerge.
Government officials, individuals or both can use this information to make informed decisions.