Can prelims be cleared in 3 Months?
Every year Lakhs of IAS aspirants appear in Union Public Civil Services (UPSC) Exam with holding dream of becoming IAS. This examination is a time-consuming which follow the rigorous process which ensures that only a few hundred make out to the final cut out list. Aspirants should remember that; it is important to know that clearing the UPSC exam is not only a matter of hard work but also collaboration of smart work.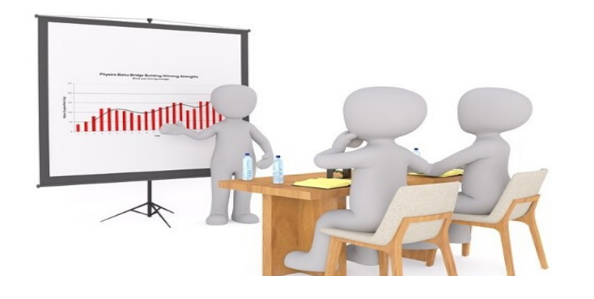 There is also believe among aspirants that the amount of time and hard work that they put out in this examination has gone in vain as their work has gone unrewarded. It is true to some extent that aspirants failing in this examination may feel about themselves as being failure, however it is also true that the amount of knowledge you have extracted and these collection of information will be utilised by you in some form or other. So, aspirants should first focus about how to clear preliminary stage of the examination?
Prioritise Your Areas:
Priority is the most important thing that every aspirant should remember that, when it comes to clearing the IAS exam. First of all, students must ensure that along with getting marks above cut-off limit in Paper (I) they can also get a minimum of 33% in the PAPER (II) i.e. CSAT.
Study specifically for clearing the CSAT. Remember that your GS paper I in prelims paper will not even be evaluated if you don't secure 33% in the CSAT (GS Paper II).
Analyse Previous Year Question Papers:
Focus of Frequency of Revision:
Aspirants should focus on revision module as whole to have perspective on subject matter. Aspirants in the last phase of their preparation should focus on frequency of the revision, it is important not to get overwhelmed by any new material or book. This can only lead to frustration. Stick to a few good books and study them sincerely.
Revision is the most crucial step towards the end of your IAS preparation, before aspirants can appear for Preliminary stage of the examination. If you find that you cannot remember what you have previously read, it shows the lack of revision. Regular revision is the only thing that can help aspirants internalise the concepts and facts.
Be consistent in Covering Current Affairs:
Aspirants should cover current affairs for UPSC on consistent basis. You can also keep up-to-date with the latest news every day by listening to our daily news analysis of 'The Hindu'.
Students should cover important news from government websites like PIB https://pib.gov.in/indexd.aspx and should try to make notes for revision during last hour time of examination.
Aspirants must develop a routine for the last 90 days of their IAS preparation. Ensure that you revise all subjects. Give more time to areas that you find you are weak in. Also include time for mock tests in this routine.
Clear Prelims in 90 Days:
Aspirants can clear IAS Prelims by studying 90 days, if you are preparing using the correct resources along with study plan.
How should you prepare for UPSC prelims in 90 days? What should be your plan? What are the books you should read to get the maximum benefit out of the minimum time? How should you practice mock exams? How should you prioritize your time? Are few questions that aspirants should look to answer by themselves for clearing prelim exam in 90 days?
Plan of Action for 90 Days:
Make a timetable, which suits your requirement. We suggest a plan which has 9-hours devoted to studies every day.
For example, if you have 9 hours a day for studies or revision – give 1 hour for History, 1 hour for Geography, 1 hour for Polity, 1 hour for Economics, 1 hour for Science and Technology, 1 hour for Environment, 1 hour for Current Affairs and last 2 hours for taking mock test.
If you take 1 mock exam each day, you can cover all 40 mock exams in 40 days. If you take 2 mock exams /day, you can cover 40 mock exams in 20 days!
This means it would not take much time to learn 4000+ questions and 4000+ important concepts. This would make a big difference. If you ask us, the highest priority item for any aspirant is to practice mock exams in a timed environment with negative marking.
Aspirants should formulate their own set of strategy for their examination and should think about, how then can tackle different segments of preliminary examination in well-coordinated manner. Although, it is quite tough to clear prelims in 90 days but, it is quite possible to clear this examination in 90 days if they follow their strategy with sincerity and have set of believe in their ability.