How to cover Important Organization and movements of modern India for UPSC Examination?
One of the important aspect of the Modern History preparation for Civil services examination is the coverage of Important Organization and movements of modern India of Paper 1 of GS Mains Syllabus. Every year, majority of the questions are asked from important organisation and movement of Modern India, both in prelims and mains stage of Civil services examination.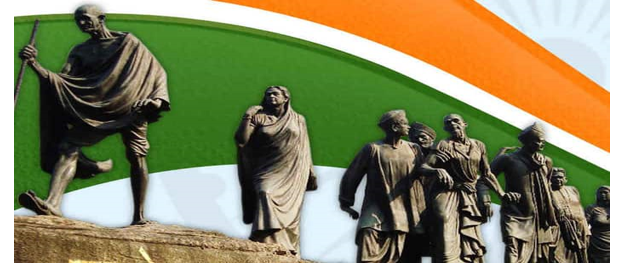 Source to Cover Important Organisation and Movement:
Source

Identification of Source

1. BIPIN Chandra Own Book/ NCERT Book

BIPIN Chandra own book or NCERT book cover all necessary organisation and important events. Aspirant can prepare thoroughly for Indian History through books.
There is one disadvantage of this book is that; these books, especially BIPIN Chandra Own Book is quite voluminous in nature.

2. Spectrum Modern India

Completing Spectrum should be the primary objective of every single aspirants and that too should be complemented by multiple revisions.
What to Read/ How to Read?
For covering important organisation and Movements, aspirants should look to consolidate their material at one place for multiple times revision. For example, aspirants should consolidate their list of International organisation.
List of Indian National Movements 1885 to 1947
Indian National Congress Founded- 28 December 1885
Swadeshi and Boycott Resolution- 1905
Muslim League Founded- 1906
Gadhar Movement-1913
Home Rule Movement– April 1916
Champaran Satyagraha – 1917
Kheda Satyagraha – 1917
Ahmedabad Mill Strike – 1918
Rowlatt Act Satyagraha February, 1919
Non-Cooperation Movement- 1920
Civil Disobedience movement– 1930
Quit India Movement– 1942
Apart from this, for preparation of important organisation too, aspirants should consolidate all-important organisation at one place like;
Important Organisation

Founder / About Organisation

Hindu Reforms-Organisations & Movements Arya Samaj
Brahmo Samaj

a) Swami Dayanand Saraswati in 1875

b) Raja Ram Mohan Rao in 1828
Approach Development for Important Organisation and Movement
Link All Important Topics of Modern India:
Aspirants should prefer pay special attention to important Viceroys/Governor-Generals and their contributions to setting up of British rule. Aspirants should try to formulate note of Important Reports, Acts, Committees setup during the British period and their effects and try to link these aspects with topics mentioned above so that you can remember all terminologies.
Make Notes:
Aspirants should make their own notes of Important Organisation and Movement so that aspirants can remember entire thing during examination. There is possibility that aspirants may not remember the materials that they have read. By formulating notes, there will be definitely chances to enhance their recalling aspect.
Revise:
Revision is the key for all subjects for getting success in civil services examination. As far as History is concerned, aspirants should look to revise their notes as very frequent rate to develop their remembering power. Revision should be given first priorities of notes that has been developed by aspirants related to all important organisation and movements.
At last, work hard, formulate your plan of action and learn from the mistakes so that you can increase their chances of selection. There is no magic wand that will put you ahead in this preparation module, it is only your sheer hard work and commitment that will sail your through this journey with flying colours.