Batch Started: 15th June
Timing : 9:00 AM to 12:00 PM
Mains 2023: Mains Mentorship Programme (MMP)

Highlights
Mains Mentorship Programme for IAS Mains 2023 is a comprehensive program designed to enhance your answer writing skills and preparation for the upcoming IAS Mains 2023 examination. The Mains Mentorship Programme aims to provide you with regular answer writing practice, comprehensive coverage of relevant topics, and a simulated exam experience through the mock tests. By participating in this program, you will improve your conceptual understanding, refine your articulation skills, and boost your confidence for the IAS Mains 2023 examination. The program allows you to choose the tests according to your preparation level and preferences. After each topical test, there will be detailed discussions to provide valuable feedback and insights into answer writing techniques.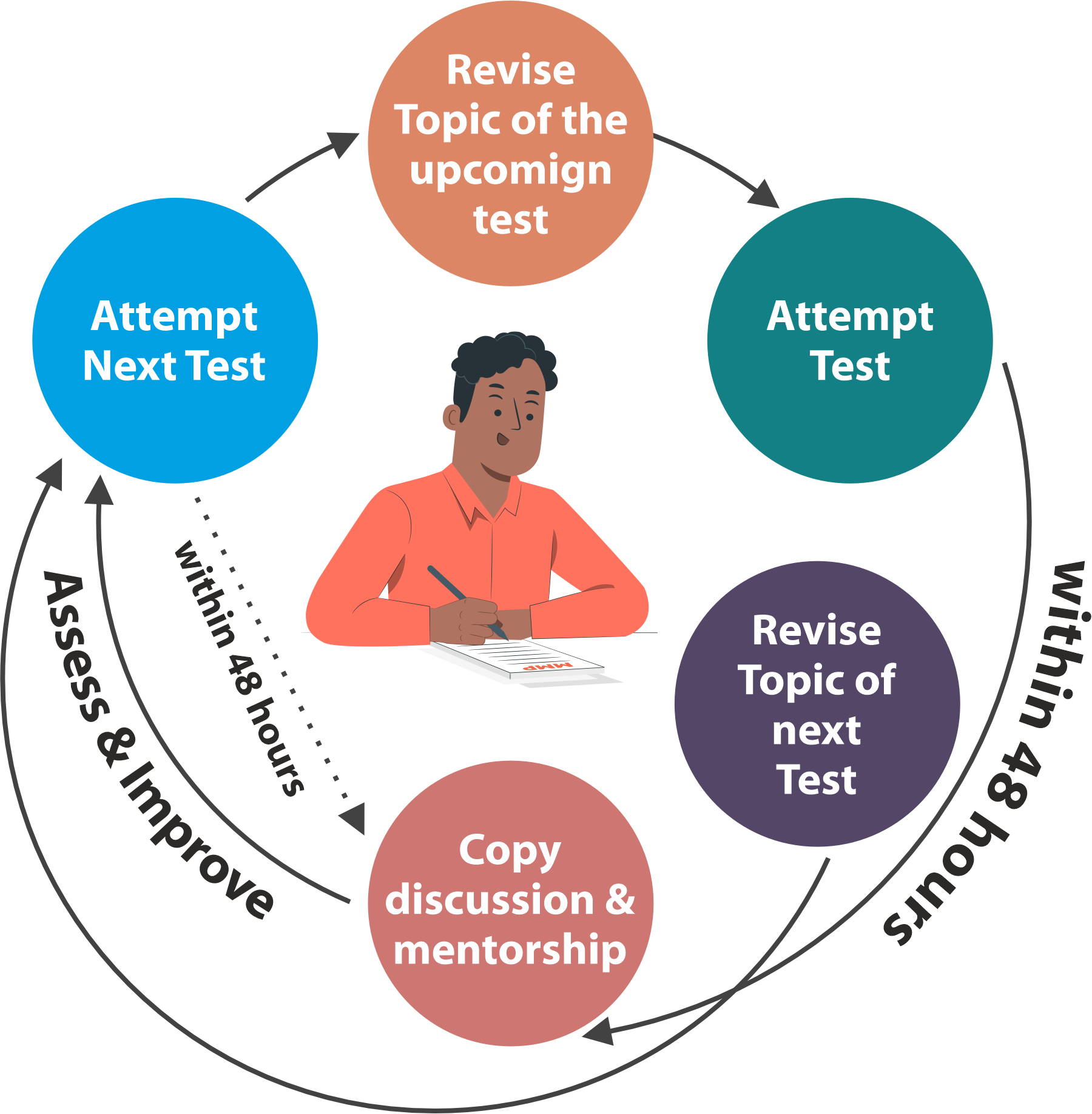 Course Fee

₹ 15000/-
course Fee
(+GST)

₹ 15000
Course Fee
(+GST)
Procedure
Tests will be uploaded in PDF format in your My Account.
To write the test students have to download the PDF of test paper booklet or write the test in A4 sheet with proper spacing as per UPSC pattern. After writing the test send us back scanned copy in pdf format for evaluation.
Further evaluated test copy will be sent back to the students within a week after receiving the answer sheet.
Test discussion video will be uploaded into your account on the scheduled test date.
Once student will receive evaluated copy, one to one discussion with concerned faculty/experts will be arranged via phone call or live interaction.
Soft Copy notes, if any will be uploaded in PDF format into your account.


Verifying, please be patient.