ADVANTAGES OF WOMEN IN AGRICULTURE: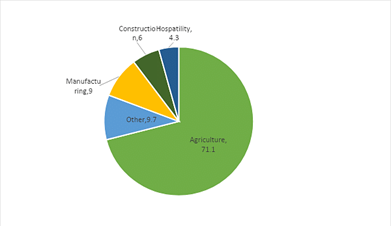 Helps in reducing gender disparity
Will Aid in women empowerment and feminisation
Helps in reaching SDG's [It will enhance food and nutrition security and alleviate poverty and hunger. It's strategy for achieving Sustainable Development Goals by 2030.]
Will add more agricultural output
Reduces migration as they do their own work
Verifying, please be patient.