NCERTs: Aadhaar for UPSC Beginners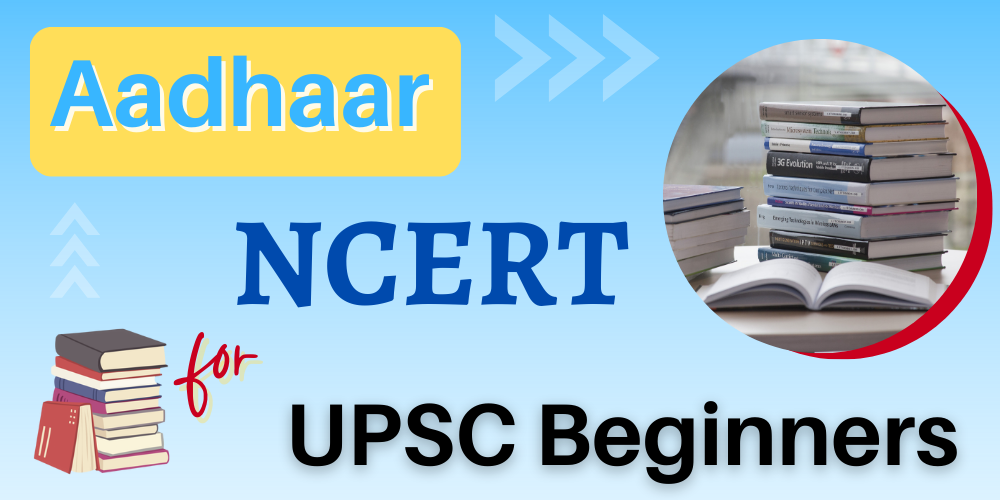 UPSC CSE is a meditative process. Many toppers have realised that it changed their outlook to a great extent. It is imperative after months of consistency, discipline and perseverance. But when a candidate's basics are not strengthened, it could shake up the whole structure a student tries to build. This is where the relevance of NCERTs increases.
To provide a robust support system for your preparation - one must start with NCERTs.
Every candidate who followed these NCERTs will be able to walk with confidence into the examination hall on 28th May because they have covered their basics and attempted the most UPSC-relevant current affairs topics there.
Covering the NCERTs' themes & trends in sync with UPSC Syllabus through PYQs combined with the Topic-wise Prelims Tests, linking current affairs with concept and interpersonal guidance that aspirants will receive makes Aadhaar- NCERT foundation one of a kind program from GS SCORE.
With respect to the previous year's Prelims questions, we have identified static portions of the syllabus and created a micro-listing. The carefully chosen static questions cover both probable and basic questions to strengthen the base for UPSC CSE.

In order to develop a pool of current affairs questions that are likely to be asked by the UPSC, we have consulted extensively with our team of experts.

Every topic and question has been picked up per the exam's relevance.

Answer writing skills are required to be developed from the beginning of your preparation. So, candidates will be guided in this direction right from the nascent stage.
Recommended Study Material Guide
Prelims preparation begins with NCERT books. It is easy to find these on the market, or you can download them from this

link

.

It is always recommended that you consult the NCERT books whenever you encounter a difficult question in the NCERT program.

Ideally, you should use the latest atlas. Any geography-related questions can be answered by consulting this atlas.

We have carefully selected the old and new NCERT books and crisp revision notes for reference that we are providing. As a result, the list is short so that you won't become overwhelmed with unnecessary books.

Unless already read, all of the books listed in the reference list are not required to be read cover to cover, and can only be used for reference and review.

For the Prelims, it is highly recommended to revise Indian Polity by Laxmikanth & Spectrum Brief History of Modern India thoroughly.

Please be assured that any websites we recommend to you for further reading contain trustworthy and high-quality content.

Additionally, we are mentioning our

NCERT Based MCQs workbook

because we have great confidence in their quality. It has been a pleasure to recommend our books and magazines to many aspirants.