Though UPSC preparation requires an aspirant to study in isolation, yet there is need to know the trajectory of one's preparation. Every phase in UPSC Prelim preparation holds its importance, from studying solo, to making notes, to revision, to practicing mocks and finally knowing about performance.
An aspirant usually brushes up himself with everything, except knowing his all India performance. His/her preparation remains insufficient without knowing his/her performance. Since he/she is not alone in competition, they need to know about their performance at All India level. Lacs of aspirants attempt for UPSC, thereby it makes it necessary to keep a track of one's preparation at national level.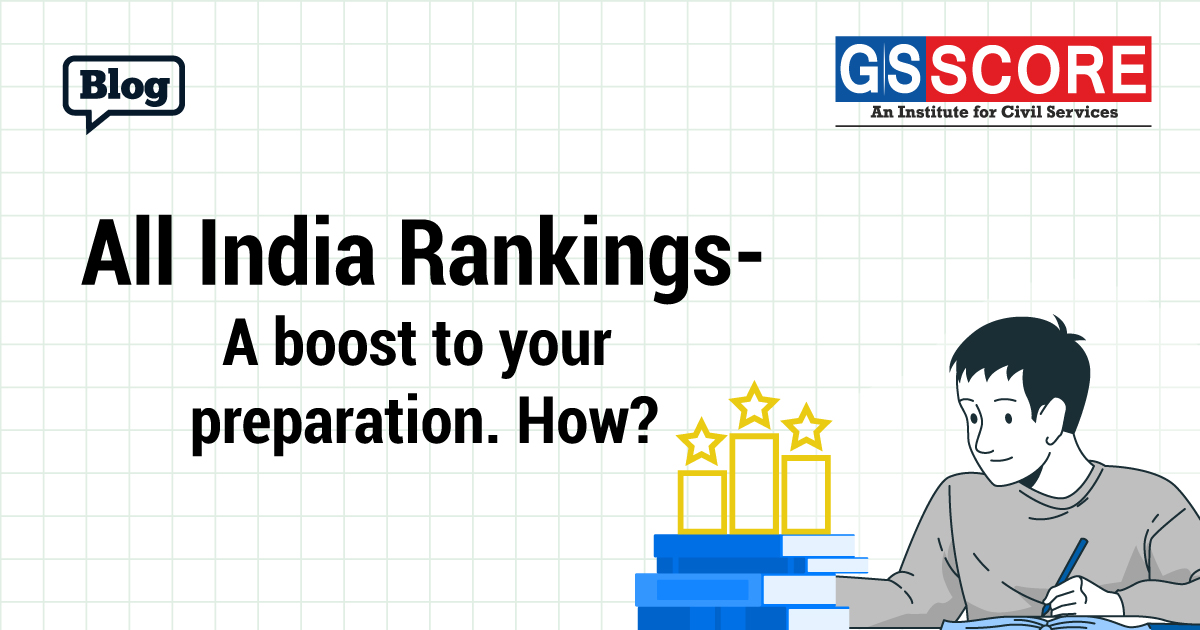 GS Score provides you an opportunity to know your performance with the mock tests of UPSC standard. You just need to appear for the free Mock test and you will get a detailed analysis of your attempt. The analysis will not just provide you with explanation and supplementary data with respect to questions asked but also gives insights about your All-India rank for the Mock.
This will help you boost your UPSC Prelim preparation and will help you recognise your weak areas so that you can work on them beforehand. Knowing one's weakness is equally important for an aspirant as working on it can change the whole game for him/her. This exercise will help you get confidence in your preparation and will prevent you from having a pre-exam panic that can have adverse impact on your UPSC attempt.

GS Score's Mock test series will give you an opportunity to know your performance at national level through the window of your isolated room. The program includes 10 Mock tests, each matching the UPSC Prelim standards.
To attempt these mock tests, one only needs to visit https://iasscore.in/all-india-open-mock-test-series, register and attempt these Mock Tests for FREE.
Aspirant should take all these free Mock Tests to track his improvement as well as All-India ranking. Each mock will work as a step in the ladder towards the success of moving a step forward to achieve the life's goal of an aspirant. It is advised for the aspirant to take all the mock tests and keep track of one's progress.