Unsung Heroes of India
Context
India observed 80th Death Anniversary of revolutionary Sachindranath Sanyal 7th February.
Analysis
Who are the unsung heroes of India's Freedom Movement?
History of India's freedom movement is essentially history of histories.
The story of India's freedom movement bears in itself the story of many trends in the national movements that worked simultaneously with the final goal being achieving independence for India.
Some of the popular trends that we know or are aware of are moderate, extremist, revolutionary, socialist etc.
Each of this had many participants, activist who are not known to the Indian public at large as others.
This is not because the sacrifices of one freedom fighter or one set of freedom fighters is less than that of others. But this is because of the sheer number of people that were involved in achieving this magnanimous but Himalayan task.
Many freedom fighters therefore have remained unsung in Indian history.
We therefore are taking this effort of studying these unsung heroes.
For this purpose we will focus our attention on those who were part of the revolutionary trend of India's independence movement and whose major contribution came before the non-cooperation movement.
Some Unsung heroes of Indian History are-
Sachindranath Sanyal: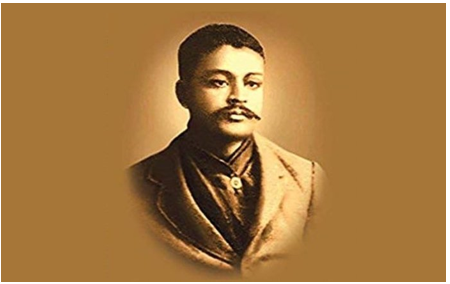 Recently the country observed the 80th death anniversary of Sachindranath Sanyal on 7th
Born in 1893 in Varanasi.
Patna Branch of Anushilan Samiti was established by him in 1913.
Anushilan Samiti was an Indian organisation in the first quarter of the 20th century that supported revolutionary violence as the means for ending British rule in India.
He was the founding member of Hindustan Republican Association which later became Hindustan Socialist Republican Association.
Main aim of this organization was wage an armed struggle against the British government in India.
He along with Rashbihari Bose had thrown bomb on Lord Hardinge (Viceroy of India) in Delhi. Lord Hardinge was leading a procession organized to celebrate transfer of India's capital from Calcutta to Delhi.
One of the main personnel involved in Kakori train conspiracy.
Kakori Conspiracy: The Kakori Train Action was a train robbery that took place at Kakori, a village near Lucknow, on 9 August 1925 during the Indian Independence Movement against the British Raj. It was organised by Hindustan Republican Association (HRA).
The aim of this activity was loot government's revenue which could be used to fund revolutionary activities.
For this he was sentenced to jail by the British government.
In prison he wrote book called Bandi Jeevan.
While serving his term of imprisonment he died in Gorakhpur 1942 due to TB.
Rashibihari Bose:
He was born on 25th May, 1886 in Bengal.
Was member of Jugantar Group.
Jugantar or Yugantar was one of the two main secret revolutionary trends operating in Bengal for Indian independence.
Along with Sachindranath Sanyal, he attacked Lord Hardinge.
After the attack on Hardine, he fled to Japan were he tried to spread the message of India's freedom movement.
In Japan, Bose also married and therefore granted the citizenship of that country.
He led the Indian National Army during the Second World War against the British Government before Subhash Chandra Bose took over.
In Japan, he also established a branch of Hindu Mahasabha.
Before his death in 1945 was awarded the Order of Rising Sun by the Japanese Government.
Book "The Victory of Young Asia" was written by him in 1937.
Madan Lal Dhingra:
He was born on 18th February, 1883 in Amritsar, Punjab.
He was disturbed by the poverty of India and tried to investigate the reasons behind the same.
After studying the relevant literature he came to the conclusion that India was poor because of the British rule.
While studying in Mechanical Engineering in London, he came in contact with V. D. Savarkar in India House, London.
India House: It was set up Shyamji Krishna Verma in London to promote nationalistic views amongst the Indian students in Britain.
Outraged by the partition of Bengal and treatment meted out to the Indian revolutionaries in India and Britain he assassinated Curzon-Wylie, a high ranking British Civil Servant.
For this act of his, he was punished with death sentence.
Shyamji Krishna Verma:
Was in Kutch on 4th October, 1857.
He was a student of Oxford University were on completion of his BA, he delivered a lecture on the topic "Origin of writing in India". After this lecture he was made the non-resident member of Royal Asiatic Society.
He represented India in the Berlin Congress of Orientalist.
On returning to India, he was appointed as Diwan of the Ratlam. But had to retire due to ill health.
Later he was also associated with the Maharaja of Udaipur as advisor.
He again left for London and set up India House
He was inspired by the political thoughts of Herbert Spencer.
He published a monthly called as Indian Sociologist which promoted the ideas of political, social and economic reforms in India.
Shyamji Krishna Verma died on 30th March, 1930 in Geneva Switzerland.
Madam Cama: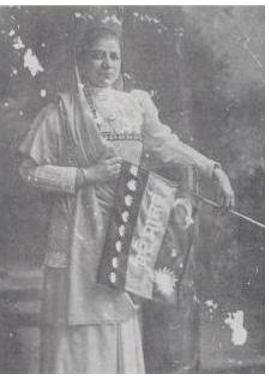 She was born Navsari in 1861.
She arrived in England to receive treatment after she became ill while attainting to the patients of plague in Bombay.
In Britain she came in contact with many political leaders from India.
Here she worked as political secretary of Dadabhai Nuroji.
She later moved towards leadership with more extremist ideology.
She got associated with India House of Shyamji Krishna Verma.
In 1907, she attended the International Socialist Congress at Stuttgart.
Madam Cama addressed the delegates at Stuttgart and unfolded the Indian Tricolour Flag (green, yellow and red) with Bande Mataramwritten on the middle.
This was the first time an Indian flag was displayed in a foreign country and was part of the template for the tricolour adopted by the Indian nation.
In 1909, Cama settled in Paris and began publishing a monthly journal called

Bande Mataram

after the assassination of

Sir Curzon-Wyllie

.
Her house became a meeting point for various revolutionaries and exiles.
In 1935 she returned to India and died in the same year.
Virendranath Chattopadhya
He was born in Hyderabad in the year 1880. He was brother of Sarojini Naidu.
In 1902, he went to London to study Law and compete in Indian Civil Services Examination. He supported the assassination of Curzon-Wylie. To avoid arrest he shifted his base to Paris in 1910.
During the first war he tried to build an alliance with Germany which could lead to independence of India.
He died Soviet Union during the reign of Stalin.
Chempakaraman Pillai:
Born in 1891 in Travancore.
He went to Germany in the 1910 to pursue a degree in Engineer.
There he established International Pro-India Committee.
The term 'Jai Hind' was adopted by him.
He was also the Foreign Minister of Indian government in exile established in Kabul.
He died in Germany in 1934.
Raja Mahendra Pratap
Born in 1886 in the princely state of Mursan, Uttar Pradesh.
At the age of 3 he was adopted by Raja Harnarayan SIngh of Hathras.
He was an alumni of Aligarh Muslim University.
Stayed in Europe for some year where he developed good relations with Indian revolutionaries working there.
He soon got in touch with the foreign minister of Turkey who with his diplomatic contacts helped Mahendra Pratap to reach Afghanistan and establish a Provisional government there.
The Provisional Government of India was a provisional government-in-exile established in Kabul, Afghanistan on December 1, 1915 by the Indian Independence Committee during World War I with support from the Central Powers i.e. Germany, Turkey and Austria.
In 1915, Indian Government in Afghanistan was established with Raja Mahendra Pratap as its President.
He returned to India in 1946 and got involved in electoral politics after independence.
In the Second Lok Sabha election he won the Mathura seat as independent candidate. Amongst those he defeated was Atal Bihari Vajpayee.
Barkatullah Khan:
He was born in 1854 in Bhopal.
Travelled all around the world and spread the message of Indian Nationalism.
He was appointed as Professor of Hindustani at the Tokyo University.
Also travelled to US were he became the founding member of Ghadar Party.
Ghadar Party or Movement was established by Indians leaving in North America. Its aim was spread the message of Indian Nationalism and bring to an end the British rule in India.
He later moved to Afghanistan as the Emir of that country was his friend.
Here he started at newspaper called Sirejul-ul-AKber.
When Provisional Government in Afghanistan was established, he became its first Prime Minister.
Bhopal University was renamed in his honour as Barkatullah Khan University.