History (GS-I)
Mylara cult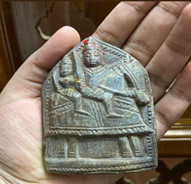 The recent discovery of two sculptures, which resembles one belonging to 15th century A.D. and another to 17th century A.D., at Basrur, near Kundapura, in Udupi district has proved that the Ancient Mylara cult existed in the coastal region.
About:
Mylara is a folk deity identified as a manifestation of Lord Shiva.
This deity, commonly known as Mailara in Karnataka and as Khandoba in Maharashtra, has a plethora of other names as well, such as Khanderao and Khandnatha.
This cult is prevalent in the southern part of India, including Karnataka, Maharashtra, Andhra Pradesh, and Tamil Nadu.
Mylara Lingeshwara Temple is a Hindu temple dedicated to the god (Mailara dynasty), a form of the god Shiva in Mylara.
Mylara is the main deity of this temple, who is an incarnation of Lord Shiva.
Geography
Super Blue Moon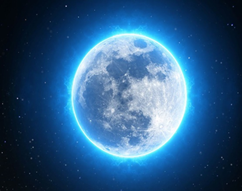 On 30th August 2023, the Earth observed both a "blue moon" and a "super moon" and therefore, a "Super Blue Moon", a rare trifecta of astronomical events.
About full moon:
The orbit of the moon around the earth is not circular; it is elliptical, that is, an elongated or stretched-out circle.
It takes the moon 3 days to orbit the earth.
The point closest to earth in the moon's elliptical orbit is called perigee, and the point that is farthest is called apogee.
A super moon happens when the moon is passing through or is close to its perigee, and is also a full moon.
A full moon occurs when the moon is directly opposite the sun (as seen from earth), and therefore, has its entire day side lit up.
The full moon appears as a brilliant circle in the sky that rises around sunset and sets around sunrise.
What is a blue moon?
Though the expression "once in a blue moon" implies a rare or unusual occurrence, a blue moon is described the situation when a full moon is seen twice in a single month.
Because the new moon to new moon cycle lasts 29.5 days, a time comes when the full moon occurs at the beginning of a month, and there are days left still for another full cycle to be completed.
Such a month, in which the full moon is seen on the 1st or 2nd, will have a second full moon on the 30th or 31st.
According to NASA, a full moon at perigee (super moon) is about 14% bigger and 30% brighter than a full moon at apogee (called a "micro moon").
According to NASA, this happens every two or three years.
International Relations (GS-II)
Global Antibiotic Research and Development Partnership (GARDP)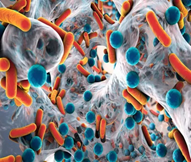 Recently, Biopharmaceutical company Bugworks Research, which has research and development facilities in Bengaluru, has entered a partnership with the Global Antibiotic Research and Development Partnership (GARDP) based out of Switzerland.
About:
The Global Antibiotic Research and Development Partnership (GARDP) is a not-for-profit organization developing new treatments for drug-resistant infections that pose the greatest threat to health.
Established by the WHO and the Drugs for Neglected Disease initiative (DNDi) in 2016, GARDP is a core element of WHO's Global Action Plan on Antimicrobial Resistance.
The Global Antibiotic Research & Development Partnership (GARDP) accelerates the development and access of treatments for drug-resistant infections.
Together with private, public and non-profit partners, GARDP works to preserve the power of antibiotics for generations to come.
International Relations (GS-II)
China releases new official map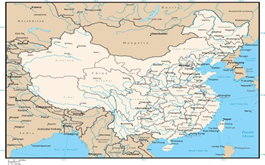 China's government has released the "2023 edition of the standard map of China", which continues to show the entire State of Arunachal Pradesh and the Aksai Chin region within China's borders.
About the new map:
The 2023 map was released by the Ministry of Natural Resources.
The territorial claims on China's western borders, as also the nine-dash line covering the entire South China Sea, are shown on the map as in previous editions.
Also as in previous maps, a "tenth dash" is placed east of Taiwan, underlining Beijing's claims over the island.
It would "standardise" the names of 11 places in Arunachal Pradesh, including a town close to the Arunachal Pradesh capital of Itanagar.
This year marks the 30-year anniversary of the Law of Surveying and Mapping of the People's Republic of China.
This was the third such list "renaming" places in Arunachal Pradesh by China.
Polity and Governance (GS-II)
'Vote from home' in Chhattisgarh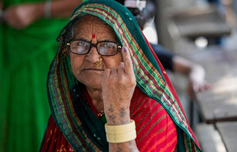 In the coming assembly elections in Chhattisgarh, people aged above 80 and persons with disability (PwD) with 40 or more disabilities can vote from their homes.
About the initiative:
The Election Commission of India (ECI) has announced that it will provide a postal ballot facility at home for citizens above 80 years of age and those with more than 40 per cent disability during the upcoming Assembly elections in Chhattisgarh.
There are over 200,000 voters in Chhattisgarh, who are above 80 years old.
As well as people with disabilities exceeding 40 per cent, will have the option to cast their votes from home.
To avail of this service, they need to complete form 12D within five days of the election notification.
Also, a campaign has been initiated to register citizens previously not included in the electoral rolls. This will particularly focus on five Particularly Vulnerable Tribal Groups (PVTGs) during the ongoing Special Summary Revision (SSR)-2.
To ensure fair elections, administrative and law enforcement agencies will operate 105 check posts throughout the state, all equipped with Closed-Circuit Television (CCTV).
Polity and Governance
Karnataka's Gruha Lakshmi scheme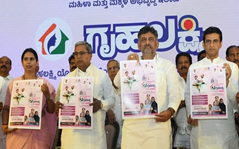 Context: Karnataka government has launched Gruha Lakshmi, a guarantee scheme providing financial aid of Rs.2, 000 to women head of families in the State.
About the Scheme:
Based on government data, nearly 10 crore women have registered for the scheme in the state.
The Karnataka government has earmarked Rs.17, 500 crore for 'Gruha Lakshmi' programme in the current financial year.
The registration for the Gruha Lakshmi scheme has started on July 19.
Eligibility:
Women listed as family heads on Antyodaya, Below Poverty Line (BPL), and Above Poverty Line (APL) ration cards are eligible for the Gruha Lakshmi Scheme.
Only one woman in a family will be the beneficiary of this scheme.
Women government employees, taxpayers and families whose husbands pay income tax or file GST returns are not eligible for the scheme.
The government has also introduced a WhatsApp chatbot service for registration in order to reduce congestion at the KarnatakaOne and BangaloreOne centres.
Science and Technology (GS-III)
Womb transplantation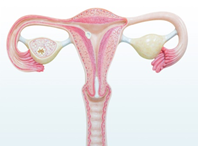 Recently, the first successful UK womb transplant has been performed at the Churchill Hospital in Oxford.
About:
Womb transplantation is an intricate procedure in which one team of surgeons removes the womb from the donor and a second team transplants it into the recipient.
Both stages of the procedure are serious operations lasting many hours, and the patients remain in hospital for days afterwards.
Donor and recipient undergo extensive counselling before the transplant to ensure psychological suitability, and the recipient must take drugs that suppress the immune system afterwards to prevent her body from rejecting the new organ.
How safe is it?
The procedure is claimed to be medically safe for donor and recipient.
Science and Technology (GS-III)
Mi-17 V5 helicopters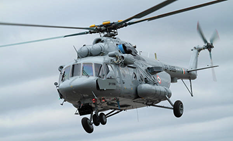 The Defence Acquisition Council (DAC) accorded Acceptance of Necessity (AoN) for capital acquisition proposals worth approximately Rs. 7,800 crore, including Electronic Warfare (EW) Suite for the IAF's Mi-17 V5 helicopters.
About:
AoN is the first step in the long defence procurement process.
Grant of an AoN does not necessarily lead to a final order.
The DAC is the highest decision-making body in the Defence Ministry for deciding on new policies and capital acquisitions for the three services (Army, Navy and Air Force) and the Indian Coast Guard.
Mi-17 V5 helicopters:
Mi-17V5 is part of the Russian Mi-17 series, which can fly at high altitudes in complex weather conditions, be it in tropical and maritime climates or even in desert conditions.
They are medium twin-turbine choppers useful in search and rescue operations, and can be equipped with weapons.
Mi-17s can travel at a maximum speed of 250 km/h, have up to eight fire posts for small weapons and can transport cargo up to 4,000 kg.
The Mi-17V5 is produced and manufactured in Kazan, a city in southwest Russia.
It is a modern military transport helicopter used by the Indian Air Force.
Science and Technology (GS-III)
Japan's H-IIA rocket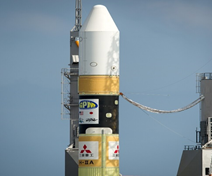 Japan's space agency has recently suspended the scheduled rocket launch, which was intended to carry the nation's first spacecraft to land on the moon.
About H-IIA rocket:
The H-IIA rocket being Japan's primary launch vehicle with an impressive 98 per cent success rate, unfavorable wind conditions in the upper atmosphere led to the decision to halt the launch.
H-IIA, jointly developed by JAXA and MHI, has been Japan's flagship space launch vehicle, with 45 successful launches in 46 tries since 2001.
The rocket is carrying JAXA's Smart Lander for Investigating Moon (SLIM), which would be the first Japanese spacecraft to land on the moon.
The rocket is also carrying an X-Ray Imaging and Spectroscopy Mission (XRISM) satellite, a joint project of JAXA, NASA and the European Space Agency.
Science and Technology (GS-III)
Defence Ministry inks deal with Hindustan Shipyard Limited (HSL), Visakhapatnam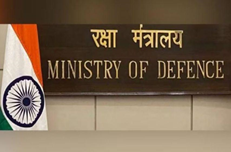 The Defence Ministry has signed a contract with Hindustan Shipyard Limited (HSL), Visakhapatnam, to acquire five Fleet Support Ships (FSS) at an overall cost of Rs 19,000 crore.
About the deal:
The FSS — employed for replenishing ships at sea with fuel, water, ammunition and stores — will enable the Indian naval fleet on missions to operate for prolonged periods without returning to harbour.
The FSS of 44,000 tonnes will be the first-of-its kind to be built in India by an Indian shipyard.
A tanker of the proposed class can support multiple fleets, from aircraft carrier to other warships, since it has the capacity to onboard 20,000 to 25,000 tonnes of fuel, and water, according to Navy officials.
Over the years, HSL has constructed 200 vessels, refitted five submarines and repaired 2,000 vessels of various types.
Science and Technology (GS-III)
National Space Day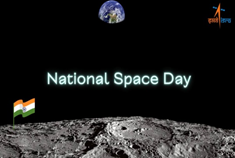 Recently, the Prime Minister mentioned that India will celebrate August 23 as 'National Space Day' from now on to mark the successful touchdown of Chandrayaan-3 mission's lander on the lunar surface.
About:
Further celebrated the success of India's moon mission and named the landing spot of the Vikram lander as 'Shiv Shakti'.
He also christened the location where Chandrayaan-2 had left its mark in 2019 as 'Tiranga Point'.
PM also continued by suggesting that this 'Shivkshakti' point will motivate future generations to utilise science to improve the well-being of humanity.