Art & Culture (GS-I)
Yelagiri hut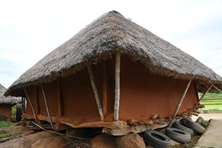 Over 200 Malaiyali tribespeople once inhabited traditional clay huts atop Yelagiri hill in northern Tamil Nadu, now replaced by modern homes except for one ancient hut, symbolizing their transition from foraging to modern living.
About Yelagiri hut:
The hut is formed of red clay on a teak wood structure.
Made of dry bamboo leaves, the thatched roof is waxed with cow dung to prevent it from leaking during the monsoon season.
Weatherproofed: A unique feature of the munn veedu(mud house) or andara kotai (storage facility) is that it stands on a stilt-like structure also made of teak wood.

This holds the house two feet above the ground to keep rodents at bay and to prevent the house from flooding during torrential rains.
About Malaiyali tribe:
The Malaiyali tribe – malai meaning "hill" and yali meaning "people" – is strewn across Tamil Nadu's hilly regions.
The tribespeople were foragers who settled in the upper Nillavur region of Yelagiri and began cultivating its tabletop peak for food.
Initially living in makeshift huts, they found a permanent solution in the red loam clay abundant in the hills and constructed simple one-room structures that measured 16 by 22 feet.
International Relations
'Zayed Talwar' Exercise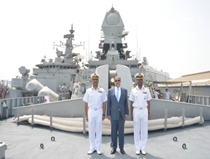 Indian Navy and United Arab Emirates conducted bilateral exercise 'Zayed Talwar.
About:
The exercise aims to share best practices and increase synergies between the two Navies.
This exercise will boost the maritime partnership between the two navies and foster a common understanding of the security challenges in the region.
India and the UAE established diplomatic relations in 1972 and UAE opened its Embassy in Delhi in 1972 whereas, India opened its Embassy in Abu Dhabi in 1973.
Polity & Governance (GS-II)
Nuh secures 2nd place in NITI Aayog's 'Delta ranking'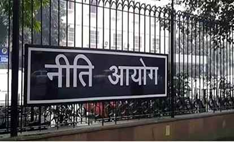 Haryana's Nuh district has achieved the second position in Niti Aayog's 'Delta ranking' under the aspirational districts programme.
About Aspirational Districts Programme:
Launched in: 2018
The Aspirational Districts Programme is part of the government's endeavour to raise the standard of living of its citizens and ensure inclusive development for all under the vision of 'Sabka Saath Sabka Vikas'.
Objective:to give benefits to the people by making large-scale improvements in health and nutrition, education and agriculture and water resources etc.
Delta Ranking: The Delta rankings measure the incremental progress made by them across the developmental areas of health and nutrition, education, agriculture and water resources, financial inclusion and basic infrastructure.
Polity and Governance
PUSHp portal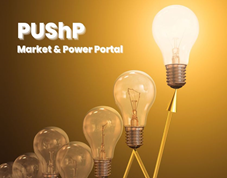 The National Power Committee (NPC) has asked States to provide suggestions for offering incentives to buyers and sellers on the surplus power portal, 'PUSHp', to encourage wider participation, which has been found missing.
About the initiative:
High Price Day Ahead Market and Surplus Power Portal (PUShP) aims to ensure greater availability of power during the peak demand season.
The portal is a national-level generating capacity utilisation mechanism to help States, which are facing power cuts.
The tariffs are regulated and determined by the concerned regulatory commissions.
Economy (GS-III)
IMF Quotas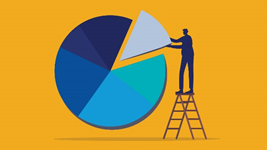 Reserve Bank Governor Shaktikanta Das pitched for the "expeditious completion" of the 16th general review of the quotas at the International Monetary Fund (IMF), pointing out that the same can help the multilateral lender assist distressed countries in a better way.
What are IMF Quotas?
The IMF Quotas are the building blocks of the IMF's financial and governance structure.
An individual member country's quota broadly reflects its relative position in the world economy.
Quotas are denominated in Special Drawing Rights (SDRs), the IMF's unit of account.
The IMF's Board of Governors conducts general quota reviews quotas at least every five years.
The two main issues addressed in a general review of quotas are the

size of an overall quota increase
distribution of the increase among the members

Quota Formula: A quota formula is used to help assess members' relative position in the world economy and it can play a role in guiding the distribution of quota increases.

The current formula was agreed to in 2008.


Economy (GS-III)
Deflation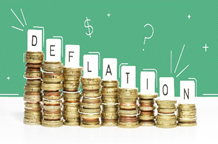 China reported "deflation" in July.
What is Deflation?
Deflation is when the general price levels in a country are falling—as opposed to inflation when prices rise.
Deflation can be caused by an increase in productivity, a decrease in overall demand, or a decrease in the volume of credit in the economy.
Most of the time, deflation is unambiguously a positive trend for the economy, but it can also under certain conditions occur along with a contraction in the economy.
In an economy dominated by debt-fuelled asset price bubbles, deflation can lead to a temporary financial crisis and a period of liquidation of speculative investment known as debt deflation.
Environment
China's Sponge cities initiative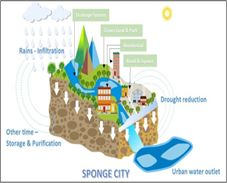 China has been hit by devastating floods recently, inundating cities and causing infrastructural damage, as well as raising questions about the effectiveness of its 2015 "sponge city" initiative aimed at reducing urban flood risks.
About Sponge cities initiative:
The "sponge city" initiative was designed to make greater use of lower-impact "nature-based solutions" to better distribute water and improve drainage and storage.
Those solutions included the use of permeable asphalt, the construction of new canals and ponds and also the restoration of wetlands, which would not only ease waterlogging, but also improve the urban environment.
However, the sponge city infrastructure can only handle no more than 200 millimetres (7.9 inches) of rain per day.
Environment (GS-III)
Inclusive Conservation Initiative (ICI)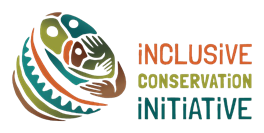 First phase of Inclusive Conservation Initiative (ICI) implementation highlights importance of Indigenous-led conservation and need for increased funding.
What is ICI?
The Inclusive Conservation Initiative (ICI)'s goal is to enhance Indigenous Peoples' and Local Communities' (IPs and LCs) efforts to steward land, waters and natural resources to deliver global environmental benefits.
It is funded by the Global Environment Facility (GEF) and supported by Conservation International and the International Union for Conservation of Nature (IUCN).
The Inclusive Conservation Initiative (ICI) supports IP and LC-designed and -led activities that protect biodiversity and result in other global environmental benefits.
Environment (GS-III)
Community reserves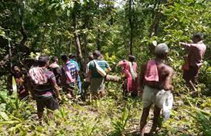 In a written reply, Rajya Sabha has been told that institutions such as traditional village durbars in Meghalaya play a vital role in Meghalaya's society and economy, inter alia environmental conservation and raising awareness about sustainable practices. Government of Meghalaya has already notified several sacred forests as Community Reserves under Wildlife (Protection) Act, 1972.
What are Community Reserves?
Community reserves fall under protected areas, along with marine protected areas, national parks, wildlife sanctuaries and conservation reserves, according to the Wild Life (Protection) Act (WLPA), 1972.
Conservation reserves and community reserves are protected areas of India which typically act as buffer zones between established national parks, wildlife sanctuaries and reserved and protected forests of India, according to the Union Ministry of Environment, Forests and Climate change (MoEFCC).
These protected area categories were first introduced in the Wild Life (Protection) Amendment Act of 2002 — the amendment to WLPA, 1972.
The provisions of the WLPA apply to an area once it has been declared a community reserve.
Section 33 of the WLPA passes the authority of the sanctuary to the chief wildlife warden.
Science & Technology (GS-III)
HeLa cells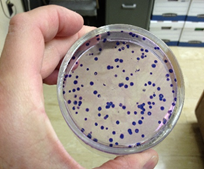 The estate of Henrietta Lacks filed a lawsuit in Maryland federal court accusing biopharmaceutical company Ultragenyx Pharmaceutical (RARE.O) of unlawfully profiting from cells (HeLa cells) that were taken from Lacks' body without her consent during a medical procedure in 1951.
What are HeLa cells?
HeLa cells are a type of immortal human cell line that were the first to be successfully cultured and continuously propagated outside the human body.
These cells were derived from a cervical cancer biopsy taken from Henrietta Lacks, an African-American woman, in 1951.

The name "HeLa" is derived from the first two letters of her first and last names.

HeLa cells have been widely used in scientific research, including cell biology, genetics, virology, and drug testing.
They have contributed to a multitude of medical advancements, such as the development of the polio vaccine, understanding cancer, and various other scientific breakthroughs.
HeLa cells are known for their ability to divide and multiply rapidly, making them an invaluable resource in laboratories worldwide.
Science & Technology (GS-III)
Pink bollworm (PBW) Attack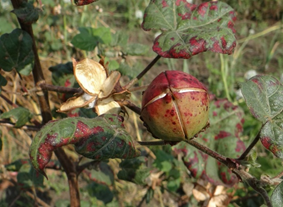 The cotton crop in North India is under the threat of pink bollworm (PBW) attacks and the intensity of pest attacks is seen higher this year.
What is PBW?
Pink bollworm (Pectinophora gossypiella), armyworm (Spodoptera littoralis), cotton bollworm (Helicoverpa armigera) and spotted bollworm (Earias insulana) are the major pests that limit cotton production around the globe.
The pink bollworm (Pectinophora gossypiella) is one of the world's most destructive pests of cotton.
This invasive lepidopteran occurs in nearly all cotton-growing countries.
The origin of this invasive lepidopteran pest is not known, but a leading candidate is India where it was first discovered damaging cotton in
It has also been hypothesised to have originated in Australia or South East Asia.
Science & Technology (GS-III)
Legionella bacteria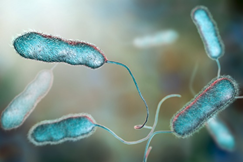 Deadly bacteria outbreak forces all migrants off Bibby Stockholm barge after four days.
About legionella bacteria:
The legionella bacteria occur in rivers and ponds, but only tend to cause problems in water systems where the temperature is right for them to proliferate.

Such settings can include hot tubs, showers and air conditioners.

If people inhale small droplets of water containing the bacteria, they can contract Legionnaires' disease, a type of severe pneumonia.
While this can be treated with antibiotics, it can lead to lung failure and even death.
Symptoms include a cough, shortness of breath, a high temperature, flu-like symptoms and chest pain or discomfort.
Legionella bacteria can also cause Pontiac fever, a mild flu-like illness.