Economy (GS-III)
Three multi-State societies to procure and distribute seeds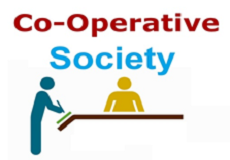 The Union Cabinet has approved the setting up of three national-level multi-State cooperative societies to act as an apex body for procurement, processing, marketing and distribution of seeds.
About:
The societies are formed under the multi-State cooperative societies (MSCS) Act, 2002.
It would develop a system for preservation and promotion of indigenous natural seeds.
The primary societies, district-, State- and national-level federations and multi-State cooperative societies could become members of these societies.
The elected representatives would be included on the Board of the societies under their bylaws.
Significance:
Production of quality seeds will reduce dependence on imports and provide a boost to the rural economy.
To increase the seed and varietal replacement rates, ensuring the role of farmers in quality seed cultivation and seed variety trials and production and distribution of certified seeds with a single brand name, by utilising the network of all levels of cooperatives.
Need to prosper Agriculture and farmers:
The availability of quality seeds will help in increasing agricultural productivity in strengthening food security and also increasing the income of the farmers.
Environment (GS-III)
Godavari estuary in Andhra Pradesh has become prime habitat for Indian Skimmer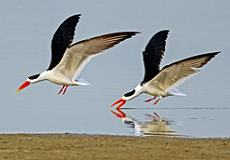 As per the Bombay Natural History Society (BNHS), the Godavari estuary in Andhra Pradesh has become a prime and safe habitat for the Indian Skimmer (Rynchops albicollis).
About Indian Skimmers:
The Indian skimmer grows to a length of 40-43 cm.
Features:

It has black upper parts, white forehead, collar and lower parts, long, thick, deep orange bill with a yellow tip and longer lower mandible.
In flight, it has a white trailing-edge to wing and a short forked tail with blackish central feathers.

It breeds colonially on large, exposed sand-bars and islands.
Colonies of mating pairs can be observed nesting on sandy islands or open sand banks.
Major Threats:
Habitat degradation: Due to Exploitation and degradation of rivers and lakes through fishing, transportation, domestic use, irrigation schemes and pollution from agricultural and industrial chemicals.
Excessive and widespread increases in disturbance: The damming of the Chambal River, in upstream Rajasthan, has adversely affected its population.
The Godavari Estuary:
The Godavari estuary has become a prime habitat for Indian Skimmer.
The Godavari estuary is situated at the place where the 1330 km long Godavari meets the Bay of Bengal on the east coast of India in the state of Andhra Pradesh.
River Godavari divides at Dowlaiswaram into two prinicipal distributaries viz., the Vasishta and the Gautami which enclose a wide delta between them.
Environment (GS-III)
Rare White Tufted Royal Butterfly found in Kannur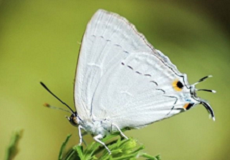 A team of butterfly observers and researchers have found White Tufted Royal Butterfly, a rare butterfly species at Kalliyad in Kannur.
About the species:
They are rare species having a wingspan of just 32-40 mm.
Its larvae feed on Scurrula parasitica, a plant belonging to the Loranthaceae family.

Scurrula parasitica, is a parasitic shrub, 0.5-1 m tall, with branches erect, woolly.

There exists eight species of the butterfly.
Protection status:
The butterfly is protected under Schedule 2 of the Wildlife Protection Act.
The species had been spotted in Agasthyakoodam in 2017 and the Shendurney Wildlife Sanctuary in 2018.