Mission Indradhanush 2.0: Reiterating India's Commitment to Vaccines for All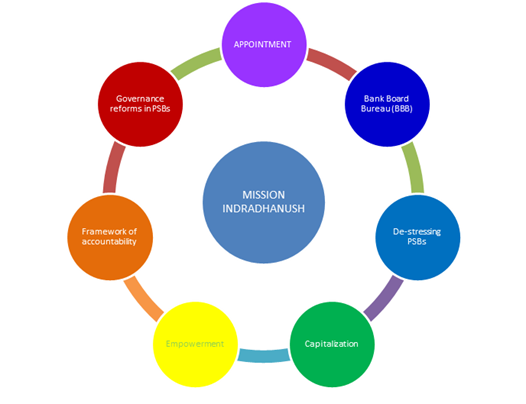 The government of India is dedicated to achieving the highest standards of health and well-being for the nation. Immunization programme is a critical component of government's commitment towards Universal Health Coverage. It is integral to India's efforts of reducing the burden of vaccine preventable diseases and achieving universal care for children.
GoI had launched 'Expanded Program for Immunisation' in 1978, which was later termed as the 'Universal Immunisation Program' (UIP) in 1985.
Aim of UIP was to reduce mortality and morbidity among children from vaccine preventable diseases.
India's immunization program is the largest in the world, with annual cohorts of around 5 million infants and 29 million pregnant women.
Despite steady progress, routine vaccination coverage has been slow to increase. According to the National Family Health Survey-4 (2015-16), the full immunization coverage is around 62%.
Achievements in field of immunization:
India has achieved ground-breaking success in eradicating/eliminating life-threatening vaccine preventable diseases by systematically implementing vaccination programmes. These include small pox, polio and more recently maternal and neonatal tetanus.
Challenges posed for the current state of health sector in field of immunization:
The factors limiting vaccination coverage include the rapid urbanization, presence of large migrating and isolated populations that are difficult to reach, and low demand from under-informed and unaware populations.
Other challenges includes – vast population, poor sanitation and hygiene, difficult geographical terrain that make containing outbreak of disease and increasing access to vaccines difficult.
Strategies adopted by the government to overcome challenges:
The Ministry of Health and Family Welfare has employed an effective approach – such as involving the community, seeking support from other Ministries and Partner Agencies, establishing an organized surveillance system, and employing mass campaign management strategies to reach every unreached child for vaccination.
Schemes and initiatives undertaken
MoH&FW launched Mission Indradhanush (MI) in 2014, to target under-served, vulnerable, resistant and inaccessible populations. In October 2017, PM launched Intensified Mission Indradhanush (IMI) – an ambitious plan to accelerate progress.
It aimed to achieve 90% Full Immunisation Coverage with focus towards districts and urban areas with persistently low levels.
It was an effort to shift routine immunization into a Jan Andolan, or a "peoples' movement". It aimed to mobilise communities and deal with barriers to seeking vaccines.
IMI has contributed to a significant increase in fully immunized children in 190 selected districts in India. IMI showed that cross-sectoral participation can be effective in vaccinating children at the highest risk of infection.
Now the govt. is poised to launch Intensified Mission Indradhanush (IMI) 2.0 between December 2019-March 2020.
The aim is to deliver a programme that is informed by the lessons learnt from the previous phases and seeks to escalate efforts to achieve the goal of attaining a 90% national immunization coverage across India.
Conclusion: With the launch of Intensified Mission Indradhanush 2.0, India has the opportunity to achieve further reductions in deaths among children under five years of age, and achieve the SDG related to ending preventable child deaths by 2030. Vaccines are a truly critical intervention in this journey. By building on successes of the past, learning from challenges and consolidating efforts across stakeholder groups, the country can fulfill its aim of attaining a disease-free India vaccines are or truly critical intervention in the journey and the key to safeguarding our present and building the healthier tomorrow for our future generation.