What is the Relative Contribution of Different Segments of Digital Payments in India?
SIFMI has a very low share in the overall Digital Payments transactions whereas in terms of value it has a significant share i.e. 89%.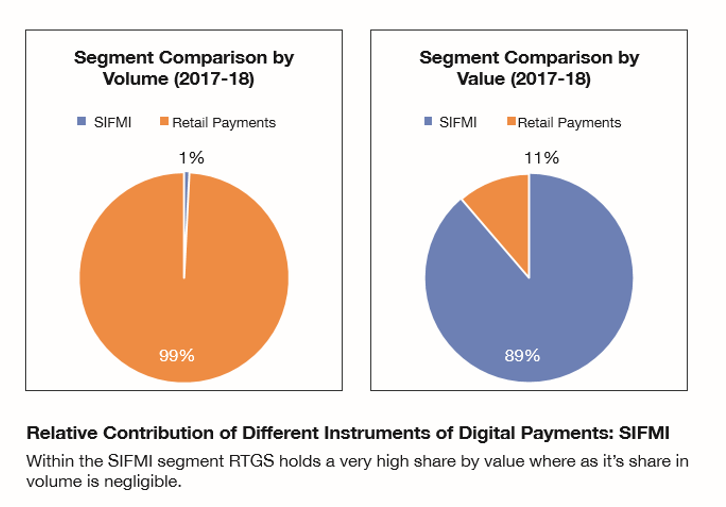 Digital payments in India: an Evolution
India's payment system - particularly, its digital payments system - has been evolving robustly over the past many years, spurred by developments in information and communication technology, and fostered and in consonance with the path envisioned by the Reserve Bank of India.
The National Payments Corporation of India (NPCI) was established in 2008–has been spearheading the development of the retail payments system.