How to Cover Public Administration Optional for UPSC
No doubt, every year in spite of varying trends, Public administration continues to feature among the top optional of the selected candidates, both in ranks and in numbers.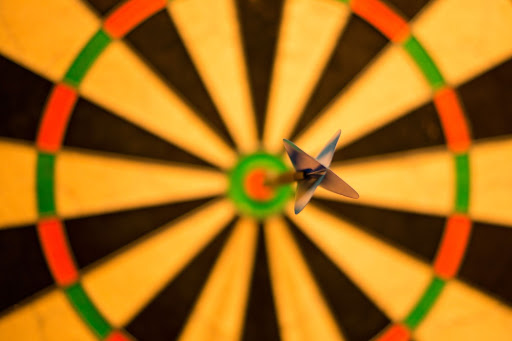 "Winners do not do different things, rather they do things differently"
This needs expert guidance which provides strategy and handholding, though the syllabus is 26 units, an expert can restructure the flow of it into 18-19 units for seamless and effective learning.
Public Administration or PUB Ad. is a scoring optional subject in UPSC CSE main examination. It is a smart choice for the aspirants as it overlaps a huge chunk of the governance syllabus. Not only this, it can help you score maximum marks in the optional papers if pursued with the right strategy and the right approach. If you also need that boost to your confidence while pursuing this optional then you need to cover this optional through an answer writing approach.
Why Pub Ad is better than other optional subjects?
Involves

eclectic approach
Short and well-defined

syllabus
Easy

availability of material
Helps in

Essay, GS Overlap of Paper-2, i.e. Indian Admin., with Polity and Governance of GS paper-2
Pub ad helps

make GS answers more effective
Various units

help in Essay and Ethics
The subject gives an

edge in the interview
In this blog, we will tell you the strategies and tips to study Public Administration for IAS Main Examination. To know more in respect of the Public Administration optional, read on…
Strategy for Public Administration Optional
Read the basic books and be familiar with the concepts:

This subject like any other optional needs analysis. For a better analysis, one must be familiar with the basic concepts, theories and principles of the syllabus. You cannot think of scoring high marks without conceptual clarity.
By the second reading, you would be much more familiar with the syllabus and then club the notes topic-wise later on for example, civil service and personnel management topics can be put together for better revision.

In this way, you will gain a thorough understanding of the topics.
Successive candidates highly recommend practising writing answers before taking the test series:

The Pub Ad optional test series will help you expand your analyzing skills and gain new knowledge. Aside from that, aspirants will learn time management skills as well. Your preparation for the UPSC IAS Mains examinations will be significantly aided by this.
It is important to read a question and frame an answer based on what you read.

Put together the answer using quotes from thinkers and concepts that are relevant to the question.

And lastly, write the answer in a notebook just below the question.
.
Standard books for Pub Ad Optional
Cover the optional Step by step as per this plan by our faculty Abhishiekh Saxena:
Getting the basics right:
Analyze syllabus thoroughly

Refer to IGNOU Pub Ad material for BA to get familiarised with the subject, basic knowledge of Indian polity helps: Laximant should be a good source
Then refer to advanced books:
Mohit bhattacharachy

Prasad and Prasad

Selective reading of Nicholas Henry

IIPA journals (Selective)

Arora and Goyal

MA material of IGNOU Pub Ad
Once coverage is done,

analyze PYQs and Integrate Current affairs and both Paper-1 and 2

with each other
Make sure you follow it religiously to get the maximum out of it.

Abhishiekh Saxena
Faculty of Public Administration
GS SCORE