AI predicts the shape of nearly every protein known to science
Context
An artificial intelligence lab called DeepMind has released predictions for nearly every protein known to science.
About
In 2020, DeepMind unveiled technology that could predict the shape of proteins.
Tool: AlphaFold
Relevance: If scientists can identify the shapes of proteins, they can accelerate the ability to understand diseases, create new medicines and otherwise probe the mysteries of life on Earth.
It will speed up research into more obscure organisms and spark a new field called metaproteomics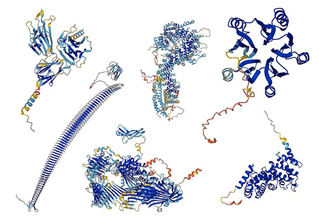 How it will help?
Proteins begin as strings of chemical compounds, then twist and fold into three-dimensional shapes that define how these molecules bind to others.
If scientists can pinpoint the shape of a particular protein, they can decipher how it operates.
This knowledge is often a vital part of the fight against illness and disease.
For instance, bacteria resist antibiotics by expressing certain proteins.
If scientists can understand how these proteins operate, they can begin to counter antibiotic resistance.
Previously, pinpointing the shape of a protein required extensive experimentation involving X-rays, microscopes and other tools on a lab bench.
Now, given the string of chemical compounds that make up a protein, AlphaFold can predict its shape.
The technology is not perfect. But it can predict the shape of a protein with an accuracy that rivals physical experiments about 63% of the time.
Verifying, please be patient.