Extreme Wildfires Set to Get Worse Globally, Says UN
Context
UNEP in its annual Frontiers report warned that wildfires are projected to rise by 50 per cent by the end of the century due to the climate crisis and changes in land use.
About
Wildfires:
Wildfires are a natural phenomenon, but are becoming more dangerous and affecting larger areas. The UN report has attributed this to climate change and human activities.
"The trends towards more dangerous fire-weather conditions are likely to increase due to rising concentrations of atmospheric greenhouse gases and the attendant escalation of wildfire risk factors,
Climate change and land-use change are projected to make wildfires more frequent and intense,
with a global increase of extreme fires of up to 14 per cent by 2030,
30 per cent by the end of 2050 and
50 per cent by the end of the century.
Causes of Wildfires: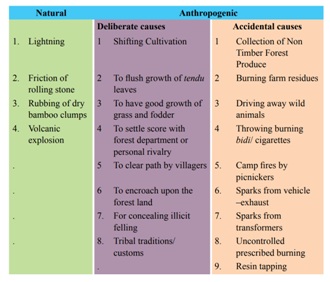 Impact of wildfires:
Wildfires disproportionately affect the world's poorest nations.
With an impact that extends for days, weeks and even years after the flames subside, they impede progress towards the UN Sustainable Development Goals and deepen social inequalities:
People's health is directly affected by inhaling wildfire smoke, causing respiratory and cardiovascular impacts and increased health effects for the most vulnerable;
The economic costs of rebuilding after areas are struck by wildfires can be beyond the means of low-income countries;
Watersheds are degraded by wildfires' pollutants; they also can lead to soil erosion causing more problems for waterways;
Wastes left behind are often highly contaminated and require appropriate disposal.
Mitigation:
The restoration of ecosystems is an important avenue to mitigate the risk of wildfires before they occur and to build back better in their aftermath.
Wetlands restoration and the reintroduction of species such as beavers, peatlands restoration, building at a distance from vegetation and preserving open space buffers are some examples of the essential investments into prevention, preparedness and recovery.
Wildfire prone region in India: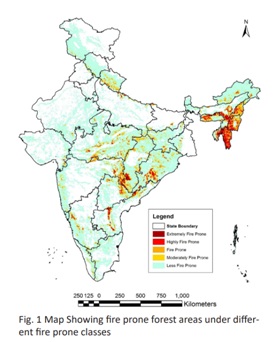 Verifying, please be patient.