Human Cell Atlas
Context
Scientists have mapped out more than a million cells across 33 organs in the human body.
The map can help to provide unparalleled insights into health and diseases.
The Health Cell Atlas
The Human Cell Atlas is an international collaborative consortium that charts the cell types in the healthy body, across time from development to adulthood, and eventually to old age.
This enormous undertaking, larger even than the Human Genome Project, will transform our understanding of the 37.2 trillion cells in the human body.
It is only possible now thanks to global collaboration, technological and computational breakthroughs, and science at great scale.
The HCA was founded in 2016 and has grown to more than 2,300 HCA members, from over 1,000 institutes and 83 countries around the world.

Bringing together an international community of biologists, clinicians, technologists, physicists, computational scientists, software engineers, and mathematicians, HCA membership is open to the entire scientific community worldwide.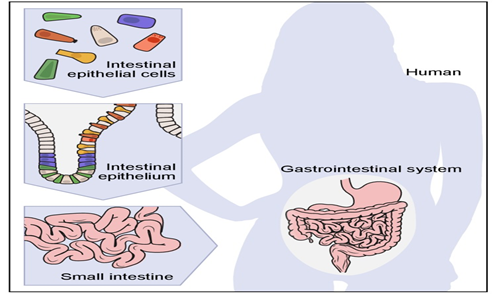 About
What does it aim?
The initiative can transform our understanding of the 37.2 trillion cells in the human body.
Without maps of different cell types, their molecular features and location in the body, we cannot describe all their functions or understand the networks that direct their activities.
The map can also help us understand how a disease emerged in a body and identify the precise place or cell where it arises.
It will allow us to develop more precise diagnostics for patients and new treatments.
At its most basic level, the Human Cell Atlas must include a comprehensive reference cataloge of all human cells based on their stable properties and transient features, as well as their locations and abundances.
India's Project' MANAV'
The project named Manav has been launched by the Department of Biotechnology and Persistent Systems, a biotechnology company.
This mega project will collate and integrate molecular information on human tissues and organs that currently lies hidden in research articles in an unstructured and disorganized form.
The project would utilize large biological community, both students and scientists, for extracting and adding the information from scientific literature at the level of cells and organs.
The database would eventually help researchers in identifying gaps in current knowledge and help in future projects in diagnostics and disease biology.
The idea emerged from the success of

"

Smart India hackathon", a nationwide contest in which large number of engineering students are being encouraged to find solutions to the pressing problems.
Key highlights:
In this public-private venture, DBT and Persistent Systems will invest Rs 13 crore and Rs 7 crore respectively.
The project will be executed by Indian Institute of Science Education and Research (IISER) and National Center for Cell Sciences (NCCS) based at Pune.
While the institutes will train students, the technology platform and data management will be provided by the private partner.
Students and faculty from DBT Star colleges and Biotechnology Information network system (BTIS) network will also be involved.
The project team is in talks with other scientific agencies such as the All India Council of Technical Education, Council of Scientific and Industrial Research (CSIR), University Grants Commission and Indian Council of Medical Research (ICMR) for possible collaboration.
Advantages: This initiative will not only seal the gaps in knowledge on human body but will also create a trained population of biologists.
Job creation:With the data curation and analysis skills imparted during this project, students will have better opportunities for the job in life science sector.
Wider scope: The undergraduates and postgraduates from the various distinct fields of biology such as zoology, biotechnology, botany, biochemistry, pharmacology and medical sciences can register and contribute to this project.
Verifying, please be patient.