MicroLED Technology
Context
Apple is currently working on shifting to microLED display technology and plans to implement the same on future watch models starting in 2024.
About
What is microLED display technology?
The basis of microLED technology is sapphires. A sapphire can shine on its own forever. A microLED screen is filled with such small but strong light.
The picture in a microLED screen is generated by several individual light-emitting diodes.
A microLED is as small as cutting a centimetre of hair into 200 smaller pieces. Each of these micro LEDs is a semiconductor that receives electric signals.
Once these micro LEDs are gathered, they form a module. Several modules are then combined to form screens.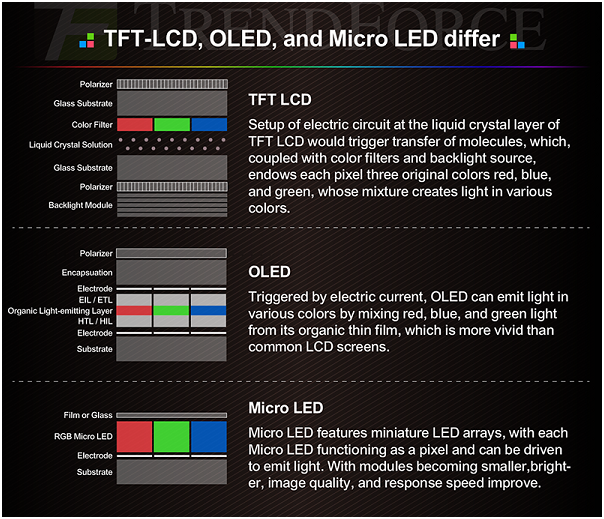 Benefits
MicroLED displays are brighter, have better colour reproduction and provide better viewing angles.
MicroLEDs have limitless scalability, as they are resolution-free, bezel-free, ratio-free, and even size-free.
The screen can be freely resized in any form for practical usage.
Verifying, please be patient.
Our Centers
DELHI (Karol Bagh)
GS SCORE, 1B, Second Floor, Pusa Road, Karol Bagh, New Delhi - 110005 (Beside Karol Bagh Metro Station Gate No. 8)
BHUBANESWAR (Jaydev Vihar)
GS SCORE, Plot No.2298, Jaydev Vihar Square, Near HCG Day Care, BBSR - 751013
LUCKNOW (Aliganj)
GS SCORE, 2nd Floor, B-33, Sangam Chauraha, Sector H, Aliganj, Lucknow, UP - 226024