Gurudas Ravidas Jayanti, 2022
Context
February 16, 2022, marked the celebration of Guru Ravidas Jayanti all across the nation. This year was the 645th birth anniversary of Ravidas.
About
Who was Guru Ravidas?
Born in 1377 C.E. at Manduadih in Varanasi, Uttar Pradesh, India.
Guru Ravidas was an Indian mystic, poet, social reformer and spiritual guru who made remarkable contributions in the form of devotional songs, verses, spiritual teachings.
Guru Ravidas or Bhagat Ravidas was a renowned saint, who is remembered for his contribution to Bhakti movement.



He was a contemporary to saint Kabir.

Guru Ravidas was born in Seer Goverdhanpur village in Uttar Pradesh in an underprivileged family.
He was an advocate of human rights and a progressive thinker who spread the message of equality by means of his poems and teachings based on spirituality.
His written verses are included in Sikh scriptures "Guru Granth Sahib".
Meera Bai, who was an eminent personality in Hindu spiritualism, recognised Guru Ravidas as her spiritual guide.
He is considered as the founder of 21st-century Ravidassia religion.
Bhakti Movement
The movement probably began in the Tamil region around the 6th and 7th century AD and achieved a great deal of popularity through the poems of the Alvars and Nayanars, the Vaishnavite and Shaivite poets.
In the Kannada region, the movement begun by Basavanna (1105-68) in the 12th century for a time threatened the caste hierarchy and stretched the fabric of local society.
The Bhakti Movement marks a pivotal point in India's medieval history.
The religious movement united the devotees to surrender themselves to the heavenly powers above.
Apart from spirituality, it stood vehemently against the archaic caste system that has plagued Indian society.
The Bhakti Movement assembled people from different communities, the holy powers bringing them together.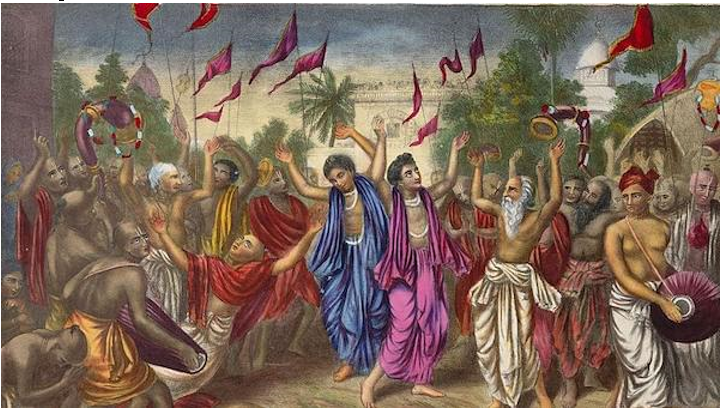 When is this day celebrated?
Guru Ravidas was born on Magha Purnima (full moon day in the month of Magh) which is why his birth anniversary is celebrated as per the Hindu calendar on Magha Purnima.

As per the Gregorian calendar, the festival falls in February.

This festival is celebrated with joviality in North India, specifically in Punjab.
Significance of the day
The Guru Ravidas Jayanti is of great significance for people, who entrust in beliefs and ideologies of Ravidas religion.

It is considered the most significant day of the year.