West Nile Virus
Context
The Kerala health department is on alert after the death of a 47-year-old from Thrissur due to the West Nile Virus.
West Nile Fever:
West Nile Fever is a disease caused by the West Nile Virus.
West Nile Virus (WNV) is a member of the flavivirus genus and belongs to the Japanese encephalitis antigenic complex of the family Flaviviridae.

Flavivirus is a group of positive, single-strand RNA viruses which mostly have arthropod vectors, and cause a number of serious human diseases such as yellow fever, dengue, encephalitis, hepatitis C, and West Nile Fever.

West Nile virus generally spreads to humans and animals from bites of infected mosquitoes.

Mosquitoes get infected and carry the virus after biting infected birds.

It cannot infect another human from casual contact with an infected person or animal.
Symptoms:
The disease is asymptomatic in 80% of the infected people.

The rest develop what is called the West Nile fever or severe West Nile disease.

In these 20% cases, the symptoms include fever, headache, fatigue, body aches, nausea, rash, and swollen glands.

Severe infection can lead to encephalitis, meningitis, paralysis, and even death

.
Outbreaks:
West Nile Virus (WNV) was first isolated in a woman in the West Nile district of Uganda in 1937.

It was identified in birds (crows and columbiformes) in Nile delta region in 1953.

Before 1997 WNV was not considered pathogenic for birds, but at that time in Israel a more virulent strain caused the death of different bird species presenting signs of encephalitis and paralysis.
Outbreaks in India:
The virus was first reported in the state in Alappuzha in 2006 and then in Ernakulam in 2011.

In 2019, a six-year-old boy in Malappuram district had died of the same infection.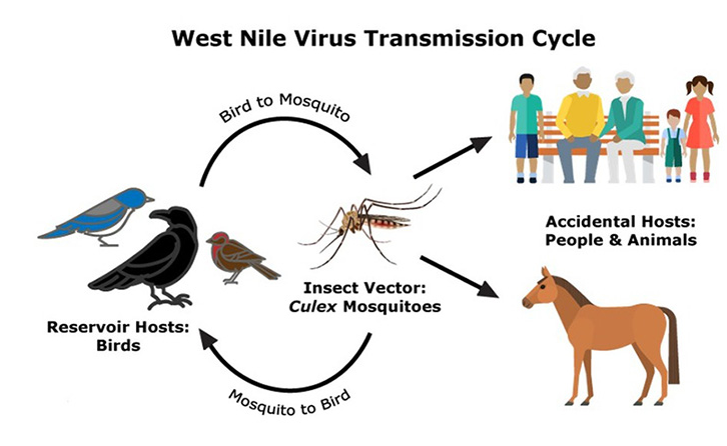 Verifying, please be patient.
Our Centers
DELHI (Karol Bagh)
GS SCORE, 1B, Second Floor, Pusa Road, Karol Bagh, New Delhi - 110005 (Beside Karol Bagh Metro Station Gate No. 8)
BHUBANESWAR (Jaydev Vihar)
GS SCORE, Plot No.2298, Jaydev Vihar Square, Near HCG Day Care, BBSR - 751013
LUCKNOW (Aliganj)
GS SCORE, 2nd Floor, B-33, Sangam Chauraha, Sector H, Aliganj, Lucknow, UP - 226024