Current Status
Over the years, at the peak of the LWE movement, nearly 40 per cent of India's land mass, covering approximately 35 per cent of its population, was affected.

According to a recent security review by the Ministry of Home Affairs, (MHA), violence in LWE affected region is now spans 90 districts across 10 states.

In 2017, a total of 263 fatal casualties were recorded and 1888 CPI-Maoists cadres were arrested, which is the highest till now.

The state-wide classification of the most affected districts is as below.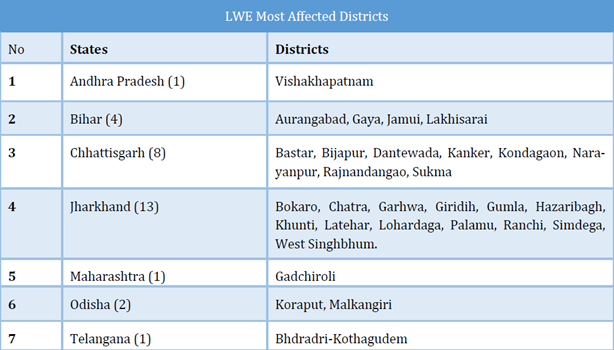 Verifying, please be patient.