An orderly transition from coal to renewables: The National Coal Index
Context
Since the onset of the pandemic and after the Ukraine-Russia war, commodity prices, especially that of energy, have surged worldwide.
With inflation at unprecedented levels in many countries, concerns over energy security have gained centre stage.
About
Recently, there have been several policy initiatives in the coal sector in
One which has gone largely unnoticed is the introduction of the National coal index (NCI).
This index was created to provide a benchmark for revenue-sharing contracts being executed after the auctions for commercial mining of coal.
This development shows the importance of increasing domestic coal production to reduce the exposure of the domestic economy to the price volatility of international markets.
Anticipating these problems, a big effort toward permitting commercial mining has been made to get the private sector to produce more coal.
After taking preparatory action, about 50 contracts have been finalised in the last two years.
Several other steps have been taken to increase domestic coal production.
National Coal Index (NCI)
About: It is a price index which reflects the change of price level of coal in a particular month relative to the fixed base year.
The base year for the NCI is Financial Year 2017-18.
Compilation:
Prices of coal from all the sales channels of coal, including import, as existing today are taken into account for compiling the NCI.
The amount of revenue share per tonne of coal produced from auctioned blocks would be arrived at using the NCI by means of defined formula.
Sub-Indices: NCI is composed of a set of five sub-indices;
Three for Non Coking Coal and two for Coking Coal.
The three sub-indices for Non Coking Coal are combined to arrive at the Index for Non Coking Coal and the two sub-indices for Coking Coal are combined to arrive at the Index for Coking Coal.
Thus, indices are separate for Non Coking and Coking Coal.
As per the grade of coal pertaining to a mine, the appropriate sub-index is used to arrive at the revenue share.
Coal Sector Reforms in India
Unlocking coal mining for private players is a step forward to attain self-reliance in the coal sector. However, for sustainable utilization of coal, there is a need to look into these reforms from a multidimensional viewpoint.
Announced Reforms in Coal Sector
Commercial mining of coal allowed, with 50 blocks to be offered to the private sector.
Entry-norms will be liberalised as it has done away with the regulation requiring power plants to use "washed" coal.
Coal blocks to be offered to private companies on revenue sharing basis in place of fixed cost.
Coal gasification/liquefaction to be incentivised through rebate in revenue share.
Coal bed methane (CBM) extraction rights to be auctioned from Coal India's coal mines.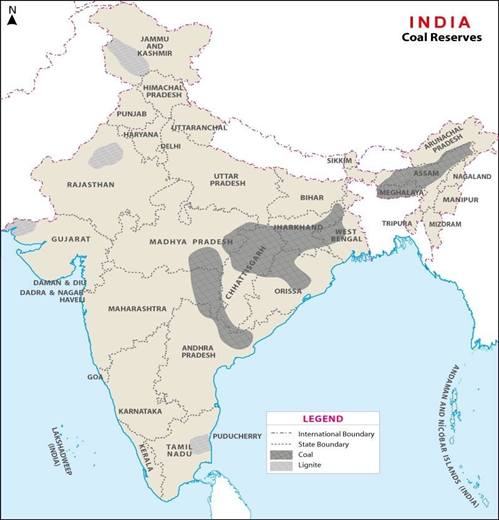 Verifying, please be patient.