Branding of Indian cotton takes off
Context
The Cotton Corporation of India Limited and the Cotton Textiles Export Promotion Council (TEXPROCIL) has entered into an agreement to promote the Kasturi cotton, an indigenous branded cotton.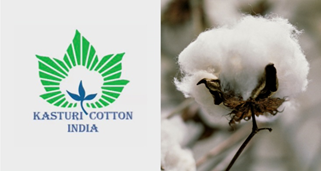 Details of the agreement:
Texprocil and the Cotton Corporation of India (CCI) have signed a Memorandum of Understanding for branding and traceability of Indian-grown Kasturi cotton.
TEXPROCIL is the apex body to promote exports of Indian Cotton textile products including raw cotton across the world and the Cotton Corporation of India Limited is a public sector organisation in the sector to facilitate cotton production and supply
Objective: the MoU is to build the image of Indian cotton at a global level.
Signed at: Varanasi at the side lines of the two-day national textile conclave.
Texprocil will represent the trade and industry, to brand, trace, and certify Indian-grown cotton, Kasturi.
The Kasturi cotton was launched in 2020 as a brand with a logo.
This industry-led approach is in line with the practice adopted by major cotton brands such as the 'US Pima' and the 'Egyptian Giza'.
Implementing agency: The Kasturi brand is owned by the Ministry of Textiles and would be managed by Texprocil. The scope of work involves brand promotion, traceability, and certification.
Applicability of the project:
The end customer can get the complete traceability details on a block chain-based software platform and also through QR code.
The parameters for cotton that would get the Kasturi label were well-defined and would be benchmarked with international standards.
Stakeholders involved: 'Farmers, traders, ginners, or spinners' can apply to get the cotton tested for Kasturi branding.
A system will be put in place to ensure there is no mixing of other cotton in the entire production chain.
Fund allocation: The Ministry of Textiles will also contribute equal share of ?15 crore along with trade and industry bodies over a period of three cotton seasons starting from 2022-23 to 2024-25.

Verifying, please be patient.