Genetically modified Cotton gets a nod for environment release by GEAC
Context
After the clearance for GM-Mustard crops for field trials, the Genetic Engineering Appraisal Committee (GEAC) is going to recommend an 'environmental release' of genetically modified (GM) cotton.
GEAC is a body under the Ministry of Environment, Forest and Climate Change that appraises GM products for their testing and commercialization (environmental release).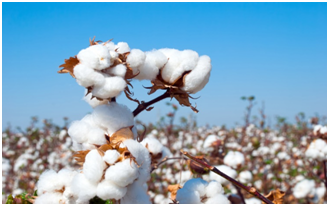 Background
Nearly two decades ago, a genetically modified type of cotton, known as Bt cotton, was introduced to India to reduce farmers' insecticide use.
Using advanced statistical methods, Professor Ian Plewis from the University of Manchester investigates the effect of Bt cotton on farmers' expenditure on insecticides, cotton yield, and profits, across Indian states.
The findings of the research show that the effects of Bt cotton on farmers' yield vary across Indian states, but most states show a decrease in insecticide use since the introduction of Bt cotton.
A reduction in insecticide use may be beneficial for farmers' health and the environment by reducing pollutants.
About BG-II RRF cotton:
Earlier, the BG-II RRF cotton had already undergone biosafety research and field trials by 2012-13.
Bollgard II Roundup Ready Flex (BG-2 RRF) is an herbicide tolerant and insect resistant variety of BT cotton.
BGII RRF offer protection against weeds such as American Bollworm, besides continuing protection against insects.
India has already allowed commercial use of BG-1 and BG-2 GM cotton while the approval for the BG-2 RRF has been pending at various stages.
Recent GM-Cotton alterations:
A German multinational company 'Bayer AG' is going to introduce the modification in cotton plant which will allow farmers to spray the herbicide 'glyphosate'.
The transgenic cotton — Bollgard II Roundup Ready Flex (BG-II RRF) contains three alien genes;

the first two ('cry1Ac' and 'cry2Ab') being isolated from a soil bacterium,
Bacillus thuringiensis or Bt, and coding for proteins toxic to the American bollworm, spotted bollworm and tobacco caterpillar insect pests.
The third gene, 'cp4-epsps', is sourced from another soil bacterium, Agrobacterium tumafaciens.

Significance:

Its incorporation into cotton makes the crop "tolerant" to glyphosate.
This herbicide cannot be applied on normal cotton, as the chemical does not distinguish between the crops and weeds.
Verifying, please be patient.
Our Centers
DELHI (Karol Bagh)
GS SCORE, 1B, Second Floor, Pusa Road, Karol Bagh, New Delhi - 110005 (Beside Karol Bagh Metro Station Gate No. 8)
BHUBANESWAR (Jaydev Vihar)
GS SCORE, Plot No.2298, Jaydev Vihar Square, Near HCG Day Care, BBSR - 751013
LUCKNOW (Aliganj)
GS SCORE, 2nd Floor, B-33, Sangam Chauraha, Sector H, Aliganj, Lucknow, UP - 226024