India Abstains from Vote on UN Resolution to 'Scrutinize' Russia's Rights Record
India abstained from voting on the UNHRC draft proposal favoring the appointment of an independent expert to scrutinize Russia's rights record.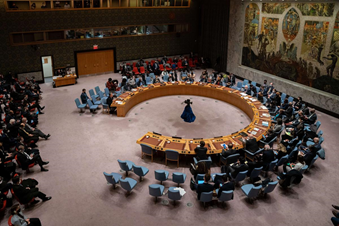 India Abstaining on UN vote against Russia:
The Soviet Union used its veto on several occasions to protect India against various resolutions:

brought by the West regarding Kashmir

India's invasion of Goa

the 1971 war with Pakistan which led to the creation of Bangladesh.

India has abstained on votes condemning:

the Soviet invasion of Czechoslovakia in 1968

invasion in Afghanistan a decade later.

From an Indian perspective, it boils down to the fact that India does not want to pick sides.

But given the geo-political scenario, India must be watchful of the growing closeness of Russia and China.
UN Human Rights Council:
Russia and Human Rights:
Russia was a member of the Human Rights Council but not anymore.

The Russian government has taken a number of steps to limit domestic dissent over the war.

It has passed laws that criminalize spreading fake news about Russia's military.

It's unlikely that Russia will let the special rapporteur visit the country.
India and UN Human Rights Council:
Recently, a group of Special Rapporteurs to the United Nations (UN) has written to the Indian government expressing concerns over the draft Environment Impact Assessment (EIA) notification 2020.

In 2020, India's National Human Rights Commission submitted its mid-term report to the Council as a part of the third round of the Universal Periodic Review (UPR) process.

India was elected to the Council for a period of three years beginning 1st January 2019.
Verifying, please be patient.