Panel to study SC status of Dalits post-conversion
Context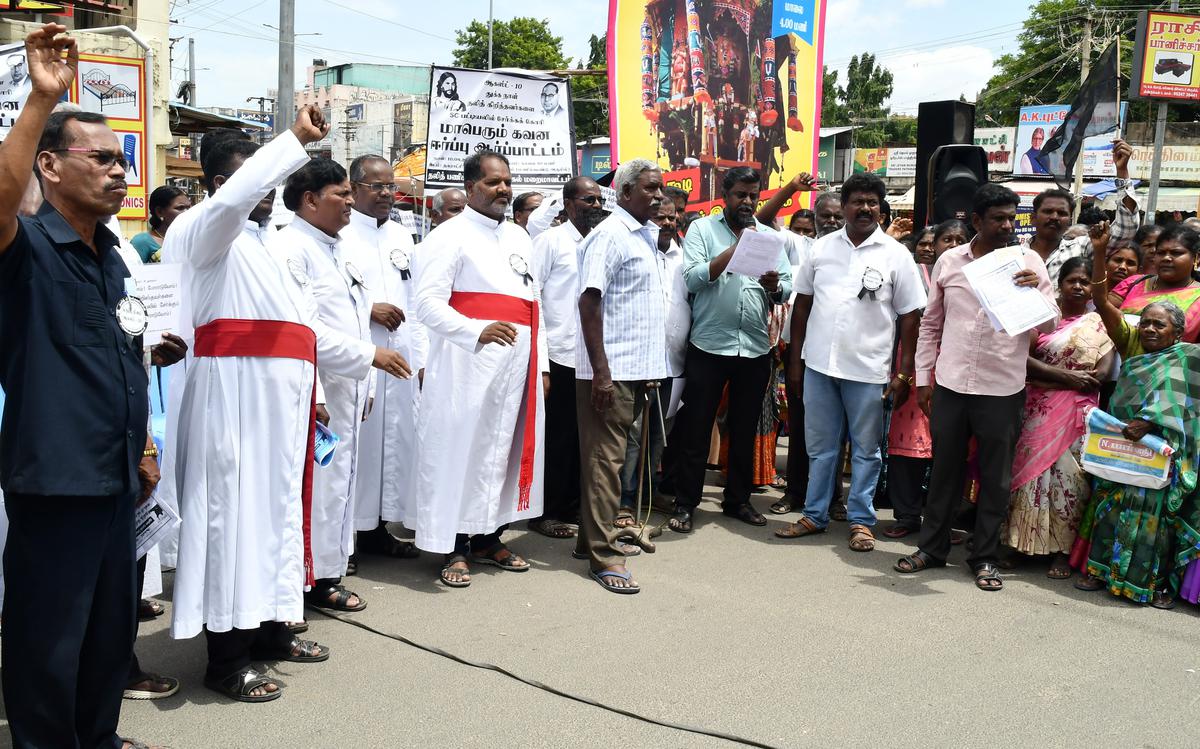 A three-member commission to be headed by ex-CJI K.G. Balakrishnan has been asked to study the SC status of Dalits post-conversion.
Details:
The 2011 Census places the number of scheduled castes in India at 16.6 percent of the total population, or approximately 166,635,700 people.
Who can be considered a scheduled caste?
Caste
Caste is something that is determined by the birth of an individual. According to D.N. Mazumdar
– 'Caste is a closed class' i.e. class refers to people based on property, business, occupation i.e. one cannot change his own caste system but can change the class system and can be a member of many classes at the same time.
Commission's Job:
To look into the changes an SC person goes through after converting to another religion.
To look at the question of including them as SCs.

Examining their traditions, customs

, social and other forms of discrimination, and how and whether they have changed as a result of the conversion.

Examining the impact of such a decision on these existing SC communities.
Sensitive Issue:
This is a seminal and historically complex sociological and constitutional question.
A detailed and definitive study and consultation with all stakeholders are important.

So far, no commission under the Commissions of Inquiry Act, 1952 (60 of 1952) has inquired into the matter.
Independent commission reports:
Report of the Committee on Untouchability Economic and Educational Development Of the Scheduled Castes in 1969

The HPP report on SCs, STs, and Minorities in 1983

The report of the Prime Minister's High-Level Committee formed in 2006

A 2008 study conducted by the National Commission for Minorities

The Ranganath Mishra Commission Report
Verifying, please be patient.