Recently, Tehran's Deputy Foreign Minister for Political Affairs Ali Bagheri Kani visited India for foreign-level talks on various issues.
During the delegation-level talks, the two sides reiterated their commitment to continue cooperation for the development of the Shahid Beheshti terminal of the Chabahar Port.
The two sides exchanged views on regional and international issues including
The Chabahar Port:
The Chabahar Port is a key pillar of India's India-Pacific vision to connect Eurasia with the Indian Ocean Region.
The Chabahar Port located in Iran is the commercial transit center for the region and especially Central Asia.

Significance:

The port

will also be part International North-South Transport Corridor network connecting India.
Notably, the first rail transit cargo from Russia to India entered Iran recently through the Sarakhs border crossing, marking the official launch of the eastern section of the North-South railway corridor.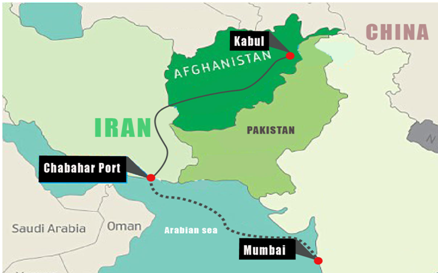 India's Perspective:
India's vision: To make Shahid Beheshti Port at Chabahar a transit hub and link it to INSTC to reach out to Central Asian Countries.
International North-South Transport Corridor:
Also, India wants to include Chabahar port to be included in the International North-South Transport Corridor (INSTC).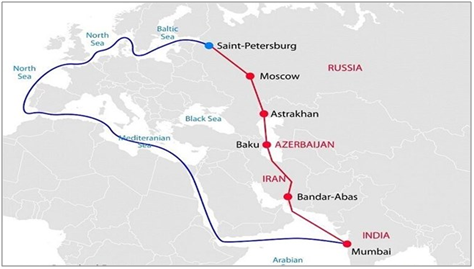 Why does Central Asia assume significance for India?
Geo-strategic location:

Its geographical proximity, strategic location, and historical linkages make it an important partner for New Delhi.

Energy hub:

Central Asia has an abundance of oil and gas deposits. The region contains vast hydrocarbon fields both on-shore and off-shore in the Caspian Sea which homes to around 4 percent of the world's natural gas reserves and approximately 3 percent of oil reserves.

Global power hub:

Strategically, Central Asia is emerging as the next high-stakes competition ground for global powers, hence; it would behoove India to pay closer attention.

Leading role:

Central Asia provides India with the right platform to leverage its political, economic, and cultural connections to play a leading role in Eurasia.

Significant transportation hub:

The region is a major transportation hub for gas and oil pipelines and multi-modal corridors connecting China, Russia, Europe, and the IOR.