ISRO to launch new satellite
Context
ISRO plans to launch an Earth Observation Satellite (EOS-04) on board the PSLV C-52 on February 14.
About
About PSLV C-52:
Besides the earth observation satellite EOS-04, the mission will also carry two small satellites as co-passengers, which include:
INSPIREsat-1:

It is a student satellite from Indian Institute of Space Science & Technology (IIST) in association with University of Colorado's Laboratory of Atmospheric & Space Physics.

INS-2TD:

This is a technology demonstrator satellite (INS-2TD) from ISRO, a precursor to India-Bhutan Joint Satellite (INS-2B).
About EOS-04 Satellite:
The EOS-04 satellite, also known as RISAT1, is a Radar Imaging Satellite.

It is designed to provide high-quality images under all weather conditions for applications such as agriculture, forestry & plantations, soil moisture and hydrology, and flood mapping.

ISRO plans to place the 1,170 kg EOS-04 in a sun synchronous polar orbit of 529 km.
About Polar Orbit & Sun-Synchronous Orbit (SSO):
The SSO satellites travel past earth from north to south instead of west to east.

These pass roughly over the earth's poles.

The altitude can go as low as 200 K however; mostly the satellites are placed between 600-800 km.

As the name suggests, the SSO satellites are in synchrony with the sun. [Meaning – The position is 'fixed' relative to the sun.]

SSO satellites always visit the same spot at the same local time as they are sun-synchronous.

It is used for imaging, spy, and weather satellites.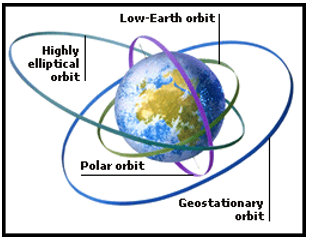 Verifying, please be patient.