Context
Introduction
"India is the cradle of human race, the birthplace of human speech, the mother of history, the grandmother of tradition."
- Mark Twain
Seventy-five years ago, India gained Independence from British rule and went on to become one of the largest democracies in the world. In January 1950, India became a republic. While this was much to celebrate, but India has inherited then was an economy battered by colonial exploitation and the horrors of partition. For a country that started its space program with rocket parts being transported to the launch site on a bicycle and ox carts, it now plans to send humans to space.
Let us go down the memory lane, tracing India's progress in various fields.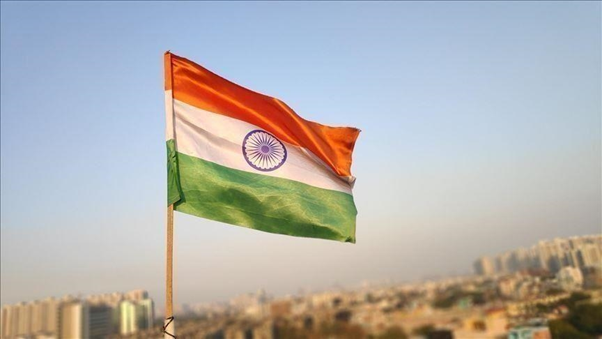 Background
With the end of Mughal rule, India broke into hundreds of princely states. The British – which was instrumental in the fall of the Mughal Empire – held control over the princely states and created the British Indian Empire.
However, most Indians were extremely dissatisfied with the exploitative foreign rule.
The educated Indians realised that the British always gave priority to their colonial interests and treated India only as a market.
They advocated for the political independence of India.
Initially, its aim was to create a platform for civic and political dialogue between Indians and the British Raj and thus obtain a greater share in government for educated Indians.
Later, under the leaders like Mahatma Gandhi, Jawarhal Nehru, Subhas Chandra Bose, and Sardar Vallabhai Patel, the Congress party played a central role in organising the mass movements against the British.


About the Indian Freedom struggle
India has went through many hurdles and showcase their opposition to British Raj by several movements in every section of the society like;
Kheda Satyagraha
Champaran Movement
Civil Disobedience movement and Dandi March
Individual Satyagraha and many more;
These movements had led the Britishers to view India's demands which lead to several agreements and pacts; which later become foundation for India's Independence:
Gandhi-Irwin Pact
Poona Pact
Government of India act, 1935
The communal Award
Cripps mission
August offer etc.
Though India got Independence in 15th August 1947, the major challenges started thereafter as the wounds of partition, a country with Poverty and malnourishment with loss of all resources left us in a grim situation. Though our leaders pledged to overcome from these issues and worked in the path of progress. India has achieved many milestones since then. Let us look at some;
India's Achievements
Political Achievements:
Right to vote:From the very first day after Independence, India gave every adult the right to vote. In the US, the right to vote for every individual was given about 150 years after their independence.
First general elections: India took a democratic leap by conducting its first general elections in 1951, with Congress registering a thumping victory by winning 364 of the 489 seats. Jawaharlal Nehru became India's first prime minister.
First Asian Games: India hosted the first-ever Asian Games in the year 1951 in New Delhi.
Simla Agreement:India and Pakistan signed the pact in 1972 "to settle their differences by peaceful means through bilateral negotiations".
Economic achievements: After independence, the Planning Commission propelled the vision of the Planning Committee to overcome the British legacy, the double burden of poverty and inequality.
The national movement saw planning and the public sector as necessities, not just to regenerate industry and agriculture but redistribute the benefits of development to all sections.
White Revolution:In 1970, India saw the White Revolution (Operation Flood) — the world's biggest dairy development program, pioneered by Verghese Kurien. It transformed India from a milk deficient nation into the world's largest milk producer.
Few other developments in its path includes; 1991 economic reforms, Green revolution, Demonetisation and implementation of Banking reforms.
Environmental achievements:

Globally India has become an initiator and an achiever in the field of environmental conservation now.
Since, world is in quest of exploiting its natural resources and now in a way to exhaust them completely, all pledged to shift to renewable energy, which India is abundant to all its forms.
This has opened path for India to become a global leader in this field. Few initiatives include; one Sun one world, one grid and nationally determined Contributions (NDCs).

Relations with foreign countries: After independence India become liberator to Bangladesh and Negotiated by joining hands with countries to its neighbourhood namely, Nepal, Bhutan and Sri Lanka.

With the strategy to connect to the world maintaining cooperation was India's International Relations targets.
The US and India also celebrate the 75th anniversary of diplomatic relationship and remained to maintain its rules based order and Open Indo-pacific strategy.
India has now friendly relations with Japan, South Korea, USA, UK, Russia and France which accounts for world's 40% of the economy.



Science and Development: It built the Central Scientific and Industrial Research (CSIR) laboratories, the five Indian Institutes of Technology (IITs), the Indian Statistical Institute (ISI) and numerous scientific institutions.
Space research is one such field in which India became sixth largest global power.
Pokhran 1:India conducted its first nuclear test, codenamed "Smiling Buddha", in the year 1974. With this, India broke into the list of five nuclear-powered nations.
India's struggle: Downfalls and challenges
Although in its journey to achieve the above achievements, India has to face several challenges and downfalls which can be enlisted as below;
1962 Sino-India war:The trigger for the war between India and China was a border issue, with the Chinese side refusing to accept the McMohan Line and Line of Actual Control. The war ended with China declaring a ceasefire in a month.
Chipko Movement:The Chipko Andolan was a forest conservation movement in India. It began in 1973 in Reni village of Chamoli district, Uttarakhand.
Emergency:Due to prevailing "internal tensions", then Prime Minister Indira Gandhi declared a state of Emergency that lasted from 1975 to 1977. It resulted in the suspension of elections and curbing of civil liberties.
1976 mass sterilisation:The campaign was initiated by Sanjay Gandhi and saw about 6.2 million men sterilised in a year, with about 2000 dead owing to botched-up surgeries.
Operation Blue Star:It was the codename for military action to remove militant leader Jarnail Singh Bhindranwale and his followers from the Golden Temple complex in Amritsar.
Bhopal gas tragedy:The Bhopal disaster was a gas leak incident on the night of December 3, 1984 at the Union Carbide India Limited pesticide plant in Bhopal, Madhya Pradesh that killed more than 3000 people and left thousands with disabilities.
Babri Masjid demolition:On December 6, 1992, the disputed Babri Masjid at Ayodhya was demolished by Hindu nationalist groups leading to riots across India, Over 2,000 people were killed in the riots.
1999 Kargil war:India launched 'Operation Vijay' after Pakistani forces infiltrated inside LoC. The war ended in July, with India successfully recapturing Tiger Hill.
2002 Gujarat riots:The burning of a train in Godhra on February 27, 2002, triggered one of the worst communal riots in the history of India, leaving 1,044 dead, 223 missing and 2,500 injured.
2004 tsunami:A huge tsunami triggered by a massive undersea earthquake in the Indian Ocean killed an estimated 10,000 people in India, affecting the states of Andhra Pradesh, Tamil Nadu and Andaman.
J&K bifurcation and end of special status:On August 6, 2019, the Parliament passed a bill dividing Jammu and Kashmir into two union territories of J&K and Ladakh and also adopted a resolution scrapping special status of the state under Article 370.
Way forward for India
Focus of India @100 years of Independence in the Prime Minister's speech
Under the banner of Azadi Ka Amrit Mahotsav, 75th year's Independence Day is truly special in a number of ways.
This Mahotsav (or the grand celebration) is dedicated to the people of India who have not only been instrumental in bringing India thus far in its evolutionary journey but also hold within them the power and potential to enable Prime Minister Narendra Modi's vision of activating India 2.0, fuelled by the spirit of Aatmanirbhar Bharat.
National pride and self-esteem were dominant themes as the Prime ministers urged the country to rid itself of the need to look for approval from abroad.
India is now aspiring to complete all its targets and become enriched politically, economically, sustainable environmental growth and in its Technological advancements till its 100th year of independence in
Conclusion
Despite of India's achievements and rich cultural history, it needs to achieve its full potential and must also hold it and sail with the rest of the world in meeting the benchmarks of democratic rights, equitable distribution of wealth and access to health and education. India might not need approval from other countries, but it needs to do better on rights and freedoms, welfare and justice, growth and development, and in building a more egalitarian society.