No more prosecutions under Section 66A of IT Act: Supreme Court
Context
The Supreme Court ordered States and their police forces to stop prosecuting free speech on social media, under Section 66A of the Information Technology Act.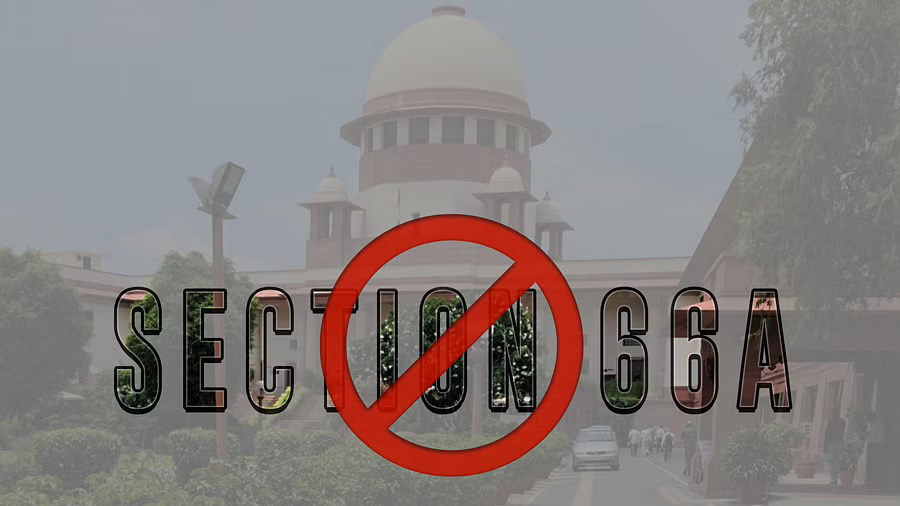 Details:
Section 66A of the Information Technology Act, was declared unconstitutional by the court seven years ago.
As many as 745 cases were still pending and active before the district courts in 11 States under Section 66A.
The court found it both "distressing" that the police had continued to pick out people and prosecute them. Under this section despite the highest court in the country have struck down the law.
About
Supreme court's instructions:
No citizen can be prosecuted for violation of alleged offenses under Section 66A of the IT Act, 2000.
In all cases where citizens are facing prosecution for violations of Section 66A, the reference and reliance upon 66A from all crimes shall stand deleted.
SC has directed to the government machinery of the States and Union Territories. To instruct their entire police force not to register any complaint of crime with respect to violation of Section 66A.
If the crime has other facets, where other offenses are also alleged, those shall not be deleted.
The court has also directed that law books should contain a short note, that the provision was struck down by the Supreme Court as violative of the Constitution.
It empowered police to make arrests over what policemen, in terms of their subjective discretion, could construe as "offensive" or "menacing" or for the purposes of causing annoyance, inconvenience, etc.
It prescribed the punishment for sending messages through a computer or any other communication device, like a mobile phone or a tablet, and a conviction could fetch a maximum of three years in jail.
In 2015, SC struck down the law in the landmark case Shreya Singhal v. Union of India, calling it "open-ended and unconstitutionally vague", and thus expanded the contours of free speech to the Internet.
Issues with Section 66A:
Based on Undefined Actions
Subjective Nature
No Procedural Safeguards
Against the Fundamental Rights
Verifying, please be patient.