Tamil Nadu notifies India's first Slender Loris sanctuary
Context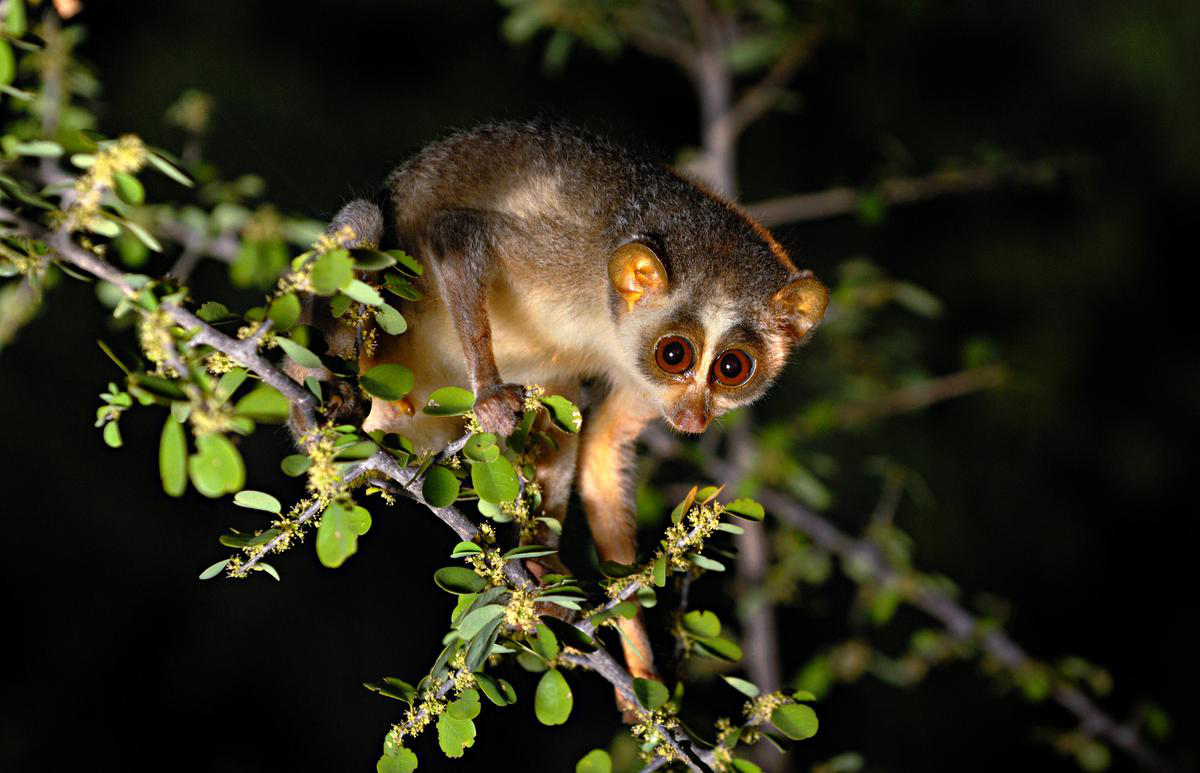 In a first in the country, Tamil Nadu government has notified Kaduvur slender loris sanctuary covering parts of Karur and Dindigul districts.
About
Key facts:
Tamil Nadu is set to host India's first-ever Slender Loris Sanctuary.
Kadavur Slender Loris Sanctuary, will span across 11,806 hectares in Karur and Dindigul districts.
It will be covering areas of Kadavur taluk in Karur and, Dindigul East, Vedasandur and Natham taluks in Dindigul.
The government notified the establishment of the new sanctuary under Section 26 A(1)(b) of the Wildlife (Protection) Act, 1972.
This is part of the Tamil Nadu government's ongoing efforts toward the conservation of endangered and vulnerable species in the state.
Tamil Nadu government had notified India's first Dugong Conservation Reserve in Palk Bay, Nanjarayan Tank birds sanctuary in Tiruppur, and Kazhuveli bird sanctuary in Villupuram as well as the fifth elephant reserve of the state in elephant reserve at Agasthyamalai in Tirunelveli.
Also, 13 wetlands across the State were declared as Ramsar sites.
About Slender Loris:
The slender lorises (Loris) are a genus of loris native to India and Sri Lanka.
Slender lorises spend most of their life in trees, traveling along the tops of branches with slow and precise movements.
They generally feed on insects, reptiles, plant shoots, and fruit.
Habitat:
They are found in tropical rainforests, scrub forests, semi-deciduous forests, and swamps.
Types:
There are two species of Slender Loris, the only members of the genus 'Loris':

Red Slender Loris (Loris tardigradus)
Grey Slender Loris (Loris lydekkerianus)
Threat:
It is believed that they have medicinal properties and they are captured and sold. Since, there is great demand for keeping these animals as pets, they are illegally smuggled.
Habitat loss, electrocution of live wires, and road accidents are other threats that have caused its populations to dwindle.
About Kadavur Reserve Forest:
The forest is located in the Karur district of Tamil Nadu with a forest area of around 6000-hectare. The forest consists of hills and dense dry areas.
Indian Bison, Spotted Deer, mouse deer, slender loris, Jackal, Mongoose, black-naped hare, wild boar, porcupine, monitor lizard, Pangolin, Monkeys, pythons, etc are found in the forests.
Verifying, please be patient.