The war against illegal goods as India's fight
Context
India's wholesale inflation has made consumer to look for alternatives. The War against illegal goods the market being flooded with inferior or spurious fake brands, giving a dream run to the parallel economy players.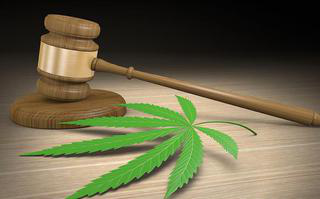 What is Parallel Economy?
A parallel economy means the functioning of an unsanctioned sector in the economy whose objectives run parallel and in contradiction with the objectives of official or sanctioned.

The unaccounted money that is being hidden from the tax administrators is known as the black money.

This is where the China angle comes in. The parallel economy dealers need access to seemingly similar functioning cheaper goods during the festive seasons.
Reason behind Parallel Economy
Higher Rates of taxes
Ineffective enforcement of tax laws
Bribing, smuggling, smuggling of illegal products
FICCI-Counterfeiting Activities Destroying the Economy (CASCADE) Report:
FICCI's Committee Against Smuggling and Counterfeiting Activities Destroying the Economy (CASCADE) Report is one of the best-known data sources for information on smuggling. The illicit market is thriving in five key Indian industries, including:

Mobile phones
Fast-moving consumer goods (FMCG) – household and personal goods
FMCG-packaged foods
Tobacco products
Alcoholic beverages

The size of the illicit market in these industries was valued at RS2,60,094 crore in 2019-20.
The CASCADE report estimates that unlawful trade in the industries mentioned above results in a total estimated legitimate employment loss of 15.96 lakh.
Required steps to stop the menace of smuggled, low-quality goods:
Smart Taxation
Restrictions on profit repatriation
Stricter law enforcement
Using cutting-edge technology (artificial intelligence, blockchain, and location technology)
Consumer awareness
People boycott counterfeit goods
The Government should place added focus on producing goods in bulk at the lowest possible cost under the Atmanirbharta agenda. For example, Indian Toy Industry.
Recent government initiatives
Quality Standards of Products: The government of India has taken a number of steps to improve the quality standards of products manufactured under the Atmanirbhar Bharat Abhiyan.
Quality Control Orders (QCOs): For ensuring the availability of quality products to consumers, QCOs are issued by various Ministries/Departments of the Government of India.
Standard mark (ISI mark): BIS grants a license to manufacturers to use the Standard mark (ISI mark) on the product conforming to the relevant Indian Standards.
Production-Linked Incentive (PLI) Scheme: To provide a major boost to manufacturing, the government has launched the Production-Linked Incentive (PLI) Scheme for 13 sectors with an outlay of Rs 1.97 lakh crore over the next five years.
UdyogManthan: First-of-its-kind brainstorming exercise to enhance productivity & quality in Indian industry.
Strengthening of IPR Regime: Digitisation of workflow in IP offices, Bolstering IP protection for MSMEs and Startups through dedicated schemes.
Barcoding of Medicine: Barcoding for domestic sales of drugs will ascertain the authenticity of medicines.
Anti-Smuggling Day: FICCI's CASCADE established Anti-Smuggling Day on February 11th, 2022.
Verifying, please be patient.