Association for Public Administration and Management (CAPAM) Award, 2018
India wins Commonwealth Association for Public Administration and Management Award, 2018.
Context
India wins Commonwealth Association for Public Administration and Management Award, 2018.
About

CAPAM International Innovations Awards
The CAPAM International Innovations Awards (IIA) celebrates the spirit of innovation in the public service by recognizing organisations that have made significant contributions to improving governance and services in the public sector.
In so doing, the awards inspire and encourage public service innovators to continue exploring, creating and implementing new ideas in order to enhance the quality of life for citizens, communities and nations.
There are four categories under which IIA are given:
Citizen-Focused Innovation
Innovation in Public Service Management
Innovation Incubation
Innovation DNA
CAPAM IIA 2018
The IIA are held biennially, with the 2018 awards took place on 24 October 2018 in Georgetown, Guyana at the conclusion of the CAPAM 2018 Biennial Conference.
India has won CAPAM International Innovation Awards 2018, under the category of Innovation Incubation and the Innovation in Public Service Management.
CAPAM IIAInnovation Incubation Award (2018) for Unnayan Banka
The initiative entitled "Unnayan Banka- Reinventing Education Using Technology of Banka District, State of Bihar has been awarded under the Category Innovation Incubation.
Unnayan Banka" is an initiative which envisages "Quality education for all' especially for those at the bottom of the pyramid, using latest technologies.
It's a holistic model of overall development of youths from Education to Employability.
The Unnayan Banka initiative reinforces the idea that education for all is one of the most important Sustainable Development Goals and through technological interventions it can reach to the children at the last ladder of the society.


CAPAM IIA Innovation in Public Service Management Award(2018) for Unified Agriculture Markets, Karnataka
Another initiative entitled "Unified Agriculture Markets" of Co-operation Department of Government of Karnataka has also been selected under the Category 'Innovation in Public Service Management'.
This initiative has also been awarded the overall Gold Award for CAPAM Awards, 2018.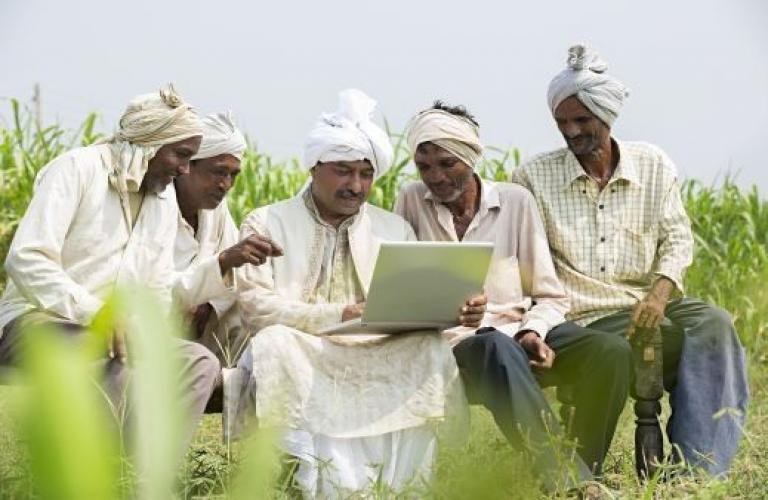 What is CAPAM?
Harare Commonwealth Declaration in Zimbabwe lays the groundwork for CAPAM's genesis. It pledges, in part, that members would work with renewed vigour on priority areas such as "democracy, democratic processes and institutions that reflect national circumstances, the rule of law and the independence of the judiciary, just and honest government".
In 1994, Commonwealth countries established CAPAM – an institution where cooperation and dialogue regarding public sector administration and management amongst participating countries would serve to strengthen all governments and the people that they serve.
CAPAM is a non-profit association representing an international network of over 1100 senior public servants, Heads of Government, leading academics and researchers located in over 50 different countries across the Commonwealth States.
It is an organisation that promotes good governance and knowledge exchange among the Commonwealth countries and beyond.
Commonwealth Countries:
The Commonwealth is one of the world's oldest political associations of states. Its roots go back to the British Empire when some countries were ruled directly or indirectly by Britain.
In 1949 the association the Commonwealth came into being. Since then, independent countries from Africa, the Americas, Asia, Europe and the Pacific have joined the Commonwealth which were erstwhile part of British Empire.
Membership today is based on free and equal voluntary co-operation. The last two countries to join the Commonwealth - Rwanda and Mozambique - have no historical ties to the British Empire.
The Commonwealth is home to 2.4 billion people and includes both advanced economies and developing countries.
Thirty-one of members out of 53 are small states, many of which are island nations.
The shared values and principles are inscribed in the Commonwealth Charter
Member countries are supported by a network of more than 80 intergovernmental, civil societies, cultural and professional organisations.
Commonwealth Heads of Government Meeting (CHOGM 2018)
In April 2018, the UK hosted the Commonwealth Heads of Government Meeting (CHOGM) when leaders from all the member countries came together in London and Windsor.
They reaffirmed the common values, addressed the shared global challenges and agreed how to work to create a better future for all commonwealth citizens, particularly young people.
The theme of the CHOGM 2018 was 'Towards a Common Future'.