Centre launches program to strengthen Kashi-TN bond
Context
The Union Government recently announced 'Kashi-Tamil Sangamam', a month-long program to "strengthen" and "rekindle" the cultural and civilizational bond between Tamil Nadu and Varanasi.
About
What is in this new program?
Time: November 16 to December 16

The period will cover the Tamil month of Karthikeya during which all Tamil households go pray to Lord Shiva.

This program is a part of the Ek Bharat Sreshtha Bharat initiative.
It is aimed at rekindling the civilizational link between the new Kashi and Tamil Nadu — both deep centers of knowledge.
Ek Bharat Shreshtha Bharat The initiative 'Ek Bharat Shreshtha Bharat' was announced in 2015. The program aims to actively enhance interaction between people of diverse cultures living in different States and UTs in India, with the objective of promoting greater mutual understanding among them. Nodal Ministry: Ministry of Education
Kashi in Hindu mythology
Kashi is known to be derived from 'Kasha', the name of an ancient king, whose dynasty later produced the famous legendary king Dividasa of Kashi.
The Kashi Khand of the Skanda Purana explains Kashi to be the name of the place where the light of Shiva shines most brilliantly.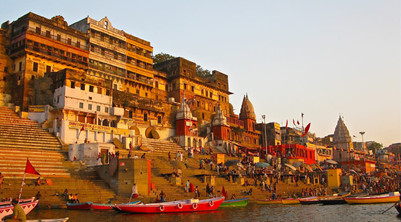 The connection between Kashi and Tamil Nadu
By the sixth century the Pallavas had adopted Hinduism and Shiva and Vishnu became the supreme Gods.
The local deity, Murugan is incorporated into the Hindu pantheon.
Brahmanical ideology became important for Pallava and Chola's self-glorification.
The glorification of Shiva through grand temples is praised by the Tamil saints, called the Nayanars. In their poems, the Nayanars praised aspects of Hindu mythology like Ganga and Kashi, but at the same time, the Tamil region to is praised immensely.
In the later Puranas, as sacred sites of southern India like Kanchipuram and Rameshwaram got added, they all came to be connected with Kashi as part of the same pilgrimage.
There is a Kashi Vishwanatha Temple in almost every temple town of Tamil Nadu