Goa to host 3-day international Shiva festival next year
Context
The Goa Tourism Development Board (GTDC) has planned to host a three-day 'International Shiv Festival' during Mahashivratri next year at the famous Tambdi Surla temple in Mollem.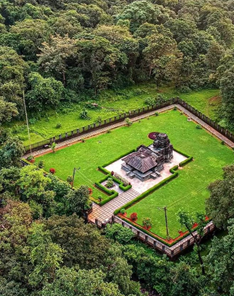 About:
Every year, spirited celebration takes place at the 12th Century Shiva temple on Mahashivratri.
Mahashivratri is celebrated with great devotion and religious fervor all over India by Hindus, in honor of Lord Shiva.
It is celebrated on the 14th day of the Maagha or Phalguna month of the Hindu calendar.
The proposed festival will be a cultural event to showcase the Shiv mudra dance, and performers excelling in the art would be expected to participate.
Tambdi Surla temple:
The Mahadev Temple at Tambdi Surla in Mollem is the most ancient temple in Goa.
Built in: 12th century.
Temple style: Jain style
Deity: The perfectly proportioned black basalt temple is dedicated to Lord Shiva.

Lord Shiva, Sri Vishnu and Lord Brahma, with their consorts appear on panels at the sides of the temple.


There is a Shiva Linga mounted on a pedestal inside the inner sanctum and a headless Nandi (bull, Shiva's vehicle) in the centre of the mandap, surrounded by four matching columns.
It is the only monument of Kadamba-Yadava architecture.

Kadamba dynasty was ruling during the time when this temple was constructed.
Kadamba architecture
Kadamba architecture was a style of temple architecture founded by Mayurasharma in the 4th century AD in Karnataka.
Kadambas created new style of architecture which was the basis of the Hoysalas style of architecture, developed original school of sculpture, was the forerunner of series of South Indian sculptors.
Many temples at Aihole, Badami and Hampi are built in Kadamba architectural style.
The temple faces east so that the rays of the rising sun fall on the deity at the crack of dawn.
The river Surla flows nearby and can be reached via a flight of stone steps.
Jain temple Style
Initial years: At the beginning, Jain architecture was merely an offshoot of Hindu and Buddhist styles.
Later years: In later years, Jains started building temple cities hills based on the concept of "mountains of immortality."
Elements of Jain Architecture
Squares: In terms of elements in architecture, most Jain temples have numerous pillars. They have a well-designed structure, forming squares.
Chambers: The squares thus formed create chambers, used as small chapels and contains the image of a deity.
Brackets: From these pillars, there are richly carved brackets that emerge at about two thirds of their height.

Pointy domes: The roofs of these temples have pointy domes and wherever there is a dome, the pillars are omitted as if to create an octagonal space within the temple.
Charmukh design: The only variation in architecture specific to Jain temples is the frequently seen four-faced or chaumukh design.

In these four faced temples, the image of a Tirthankar faces all four sides or images of four Tirthankar are placed back to back to face four cardinal directions.
Entry into these temples is also from four doors that face the cardinal directions.

Sthambas: Another element of Jain architecture are towers of Sthambas which were meant to commemorate victories in war.
Important Examples
The great Jain temples and sculptured monuments of Karnataka, Maharashtra and Rajasthan are world-renowned.
The most spectacular of all Jain temples are found at Ranakpur and Mount Abu in Rajasthan.
Deogarh (Lalitpur, Uttar Pradesh), Ellora, Badami and Aihole also have some of the important specimens of Jain Art.