Lal-Bal-Pal, the famous trio
Context
Birth Anniversary of Lala Lajpat Rai was observed by the nation on 28th January, 2022.
About
Lala Lajpat Rai


Early Life-

He was born on 28 January 1865 in Dudhike, Punjab. His father, Munshi Azad was a scholar of Persian and Urdu and was a teacher at a Government school. Rai studied in the same school.

Education-

Lala Lajapat Rai studied law from Government Law College and it was here that he was first introduced to politics and social reform movements.

Social Reform Movement

-After getting influence by the thoughts of Arya Samaj, Lala Lajpat Rai became its member.
Arya Samaj- It is Indian Hindu reform movement that promotes values and practices based on the belief in the infallible authority of the Vedas. The samaj was founded by Dayanand Saraswati on 10 April 1875. It believes in monotheistism i.e. belief in one supreme god.
He became the co-editor of Arya-Gazatte, which was the mouth piece of Arya Samaj, in Lahore.
He was against the practice of untouchability.
Lala Lajpat Rai supported the Shudi movement.
Shudi Movement- It focussed for bringing back the people into the Hindu fold who had earlier got converted into other religions.
Institution Builder-
He was a strong proponent of swadeshi even in the field of education.

With the help of his colleagues he established National DAV Managing Committee which provided an alternative to British education.

Lakshmi Insurance Company was established by him in 1894.

In 1895, he started the Punjab National Bank—the firstIndian bank to begin solely with Indian capital, and that continues to function till date.

Rai had travelled to America in 1907 and immediately caught up similarities between the 'colour-caste' i.e. racism practised there and the caste system prevalent in India.
Politics-
He became the member of Indian National Congress during his student days and was its active member.

For his extremist view against the British Government, he was deported to Burma in 1907. Though the decision could not be sustained due to lack of evidence.

In the year 1917, Lala Lajpat Rai, after getting inspired by the Home Rule Movement in India, established a Home Rule League of America. Through this organisation he tried to get support on international community for India's political struggle.

He opposed to the Rowlatt Act.
Anarchical and Revolutionary Crimes Act of 1919, also known as Rowlatt Act, authorised the British Government to keep any suspect in prison for two years without trial on the suspicion of being a terrorist in British-India. This Act was also called the Sidney Act, as Sir Sidney Rowlatt was the chairperson of the committee that recommended it.
He became the President of Indian National Congress in special session held at Calcutta in 1920.
He became the first President of All India Trade Union Congress in 1920. The session was held at Bombay.

Non-Cooperation Movement

started by Mahatma Gandhi was wholeheartedly supported by Lala Lajpat Rai.

He was involved in the working of Hindu Mahasabha.
His last political agitation was the Anti-Simon Commission Movement. While protesting in this movement he died due to the injuries caused to him due to police lathi-charge.
Death of Lala Lajpat Rai was avenged by the members of Hindustan Socialist Republican Association. They killed John Saunders, who was one of the police officers responsible for the lathi charge.

Bhagat Singh in his early political years considered Lala Lajpat Rai to be his political mentor.
Literary Work-
Most important and well known book written by him is "England's debt to India".

Apart from that he also wrote Message from Gita, Political Future of India, Depressed Classes and Problem of National Education in India.

Travelogue called "United States of America" was written by him.

He was joint owner of Hindustan Times alongwith Madan Mohan Malviya and Raja Narendra Nath.

He started an Urdu daily called Vande Mataram in Lahore.

Lala Lajpat Rai along with Lala Hansraj started a daily in Lahore called Punjabee.
Titles-
People called Lala Lajpat Rai "Punjab Kesari".
Lal-Bal-Pal, the trio
Lal Bal Pal was a triumvirate of extremist nationalists that led Congress and the nation in the first two decades of 20th Century. Other close associates of theirs who shared their extremist ideology where Aurobindo Ghosh, Ajit Singh and Sayed Haidar Raza.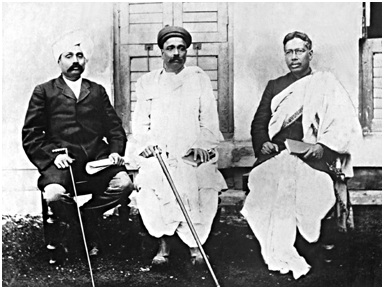 Lokmanya Balgangadar Tilak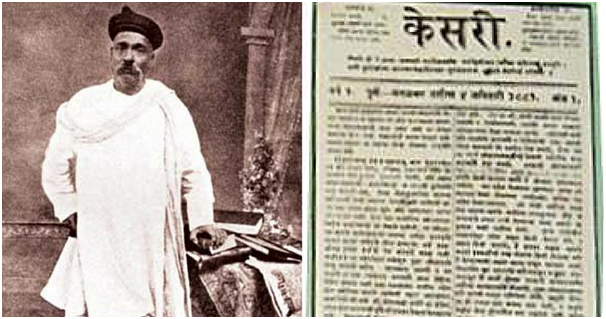 Early Life and Education-
He was born on 23rd July, 1856 in Ratnagiri district of Maharashtra. His parents named him Keshav but he was fondly called 'Bal' by his family members. This stuck with him throughout his life.
He completed his law education from Government Law College in Pune.
Politics-
Joined the Congress in 1890 and became the leader of party's extremist group.
He was strong proponent of passive resistance and its implementation during the Swadeshi Movement.
His writings in newspapers were considered inspirational for revolutionaries like Champekar brothers, who had killed the plague commissioner of Pune.
Writings of Lokmanya Tilak had profound influence on Vinayak Damodar Savarkar.
Surat split of Congress caused his expulsion from the party and soon he was arrested and imprisoned for 6 years.
After his release from prison he focussed his energy on returning to Congress and for this he was helped by Dr. Annie Besant.
He and his extremist supporters gained back the membership of Congress at the 1916 Lucknow Session which was presided over by C. Mazumdar.
This session is also memorable because it was here that Congress-Muslim League Pact, also known as Lucknow Pact, was signed.
By signing of the Lucknow Pact, Congress agreed to support the provision of Communal Electorate for Muslims provided by Government of India Act. 1909.
Communal Electorate means that political representatives of a particular community can elected by members of that community only. It essentially conveys the message that politically that community is different from others.
In the Lucknow Pact, Congress was represented by Lokmanya Tilak and Muslim League was represented by Mohammed Ali Jinnah.
Co-led the Home Rule League Movement with Annie Besant.
Home Rule League Movement demanded internal political autonomy in India. It was inspired by the Irish Home Rule League Movement.
He proclaimed that Swaraj is my birth right and I shall have it.
He favoured the use of regional languages by Congress at provincial level. This he thought would make it easy for people to understand political issues and the stand of congress on those issues.
For the propagation of his political ideas Tilak used festivals like Shiv Jayanti and Ganesh Chaturti.
Social Outlook-
His social outlook was conservative in nature.
Understanding of Tilak on social issues was opposite to that of G. Ranade and G. K. Gokhale. These two were considered to be the leaders of people who supported social reforms.
Institutions Build-
In

1884

, he established the Deccan Education Society in Pune.
Under the banner of Deccan Education Society he opened the New English School for primary studies and Fergusson College for higher education, along with Gopal Ganesh Agarkar and Vishnushastri Chiplunkar.
Literary Work-
Two newspapers Kesari (Marathi) and Mahratta (English) were set up by him.
Wrote Gita Rahasya and Artic home of Aryans.
Gita Rahasya was written by him while in prison at Mandalay, Burma. The book says that the core message of Bhagwat Gita is to focus on Nishkam Karmayoga (selfless action).
Death-
Lokmanya Tilak died on 1st August, 1920.
On the day of his death Congress launched the Non-Cooperation Movement.
After his death Congress took donations from people through Tilak Swaraj Fund. This was used by the party to bear expenses during the non-cooperation movement.
Titles-
Bal Gangadhar Tilak was called Lokmanya, which simply means accepted by the people.
Valentine Chirol termed Tilak as father of Indian Unrest in his book titled "Indian Unrest".
Bipin Chandra Pal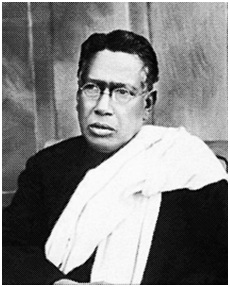 Early Life and Education-
He was born on 7th November, 1858 at Poil village in the Sylhet district of present day Bangladesh.
Bipin Chandra Pal studied and latter also taught in the University of Calcutta.
Title-He is known as the "Father of Revolutionary Thoughts in India".
Social Reforms-
He was an adhered supporter of widow re-marriage. He remained true to his values and married a widow after the death of his first wife.
Bipian Chandra Pal was an opponent of caste system.
He was the member of Brahmo Samaj.
Politics-
Alongwith Aurobindo Ghosh, Bipin Chandra Pal is considered to be pioneer of aggressive and assertive nationalism.
Partition of Bengal broke his heart and he alongside Aurobindo Ghosh emerged as the proponents of extremist nationalism in Bengal.
He during the anti-partition movement focused on swadeshi, boycott and national education.
Stress on swadeshi i.e. relying of Indian goods would get rid of poverty in India.
His lecture series on nationalism during the anti-partition movement in Bengal had become very popular in Bengal and rest of India.
Political thoughts of Bipian Chandra Pal were opposite to that of Mahatma Gandhi and hence during the last 6 years of his life he stayed away from Congress.
Journalism-
He wrote for newspaper like Bengal Public Opinion, The Tribune and New India.
Death-Bipin Chandra Pal died on 20th May, 1932.