Snow Leapord
In the latest sighting of rare species, a pair of snow leopards has been sighted in Nanda Devi National Park in Uttarakhand.
Context
In the latest sighting of rare species, a pair of snow leopards has been sighted in Nanda Devi National Park in Uttarakhand.
About
Snow leopards (Panthera uncia) are considered medium-sized cats, standing about 24 inches at the shoulder and weighing around 30-55kg.

Status:

The snow leopard is listed as Vulnerable on the IUCN-World Conservation Union's Red List of the Threatened Species.

In addition, the snow leopard, like all big cats, is listed on Appendix I of the Convention on International Trade of Endangered Species (CITES), which makes trading of animal body parts (i.e., fur, bones and meat) illegal in signatory countries.

It is also protected by several national laws in its range countries.

Habitat:

Snow leopards can be foundthroughout high mountain ranges, including the Himalayas and the southern Siberian mountains in Russia. They can also be found in the Tibetan Plateau and across a range that stretches from China to the mountains of Central Asia.
In India, their geographical range encompasses a large part of the western Himalayas including the states of Jammu and Kashmir, Himachal Pradesh, Uttarakhand and Sikkim and Arunachal Pradesh in the eastern Himalayas.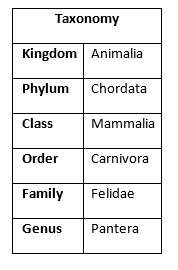 Threats to Leopard:
Poaching:

Poaching is the biggest threat for snow leopards that happens in the dark. Between 2008and 2016 alone, one snow leopard has reportedly been killed and traded every day - 220 to 450 cats per year. The true extent of the problem is thought to be even bigger.

Mining:

The snow leopard also faces threats from mining and other developmental activities that could destroy the mountain ecosystem it relies on.

Threat to food:

Leopard's main prey species (wild sheep and goat) are also threatened by unsustainable or illegal hunting. If their populations decline, so do the snow leopard's.

Climate change:

Temperatures are on the rise across the world and the changes impact the entire ecosystem: vegetation, water supplies, animals – and they threaten to make up to a third of the snow leopard's habitat unusable.
Conservation of snow leopards in India:
The Government of India has identified the snow leopard as a flagship species for the high altitude Himalayas.

It has developed a centrally-supported programme called Project Snow Leopard for the conservation of the species and its habitats.

Currently, India has 516 snow leopards, out of which 86 are in Uttarakhand. The rest are living in regions of Himachal Pradesh, Jammu and Kashmir, Sikkim, and Arunachal Pradesh.

These instances clearly show nature is rejuvenating during the nationwide lockdown in the wake of the ongoing pandemic.