Competition Commission of India (CCI) fines Google for anti-competitive practices
Context
The Competition Commission of India (CCI) says that Google's business was found to be driven by the "ultimate intent of increasing users on its platforms".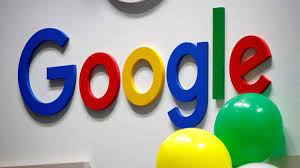 Issues cited by CCI
Google was found abusing its dominant position in multiple markets with its Android mobile operating system (OS).

It has used its dominant position in the online search market, resulting in the denial of market access to competing apps.

It has done the same in the Android app store market to protect its position in online general search, which violates competition law.
Measure Google has to comply:
CCI has imposed a provisional penalty of Rs 1,337.76 crore on Google for "abusing its dominant position".

CCI asked makers of devices that run on Android shouldn't be forced to pre-install Google services on their devices.

Google has to provide fair access to all stakeholders.

Google shall not deny access to its Play Services APIs to disadvantage OEMs (mobile manufacturers), app developers, and its existing or potential competitors.

Google should not deny access to its Play Services plugins to "disadvantaged" original equipment manufacturers (OEMs).
Original Equipment Manufacturers (OEM): These are companies that produce parts and equipment which are used as components by other companies or businesses. The information from this article will be useful for candidates appearing for the Civil Services Examination this year.
The licensing of Play Store to OEMs should not be linked to the requirement of pre-installing Google search, Chrome browser, YouTube, Google Maps, Gmail, or any other Google application.
Possible outcomes:
It would ensure the interoperability of apps between Android OS which complies with the compatibility requirements of Google and Android forks.

Fork

: In the software world, fork means when a developer uses a copy of the source code of a program, application, or even an operating system to create a new project based on it. Forks are modifications made to the code.

By virtue of this, it becomes possible for the app developers to port their apps easily onto Android forks." Forks are modifications made to the code.
Competition Commission of India (CCI):
Verifying, please be patient.