History (GS-I)
MukarramJah, last Nizam of Hyderabad died at 89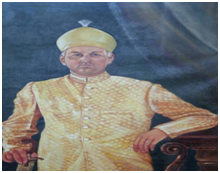 Jah, the successor and grandson of the seventh Nizam Mir Osman AliKhan Bahadur, passed away in Istanbul, Turkey.
About:
He was born in France on October 6, 1933 to Prince AzamJah and Princess DurruShehvar, the daughter of the last Caliph of the Ottoman Empire Sultan Abdul Mejid II.
MukarramJah was coronated as AsafJah the Eighth on April 6, 1967 after the passing away of Mir Osman Ali Khan.
Following the passing of Osman Ali Khan in 1966, Jah continued to hold the title of the Nizam of Hyderabad till November 1971, when the government abolished the Privy Purse and royal titles.
MukarramJah's grave will be located next to his father AzamJah's at the AsafJahi tombs as per tradition.
MukarramJah's demise brings down the curtains on the AsafJahi dynasty founded in 1724.
Science and Technology (GS-III)
ISRO pushing Venus mission 'Shukrayaan' to 2031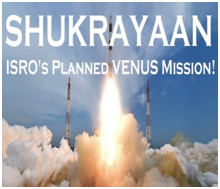 In a talk to the SatishDhawan Professor at the Indian Space Research Organisation (ISRO) and advisor to its space science programme, the organisation is yet to receive approval from the Indian government for the Venus mission and that the mission could as a result be postponed to 2031.
About the mission:
The idea was born in 2012, five years later, ISRO commenced preliminary studies after the Department of Space received a 23% hike in the 2017-2018 budget.
The organisation sought payload proposals from research institutes in April 2017.
Shukrayaan I will be an orbiter mission.
Its scientific payloads currently include high-resolution synthetic aperture radar and ground-penetrating radar.
The mission is expected to study Venus's geological and volcanic activity, emissions on the ground, wind speed, cloud cover, and other planetary characteristics from an elliptical orbit.
ISRO received an allocation of ?13,700 crore in the 2022-2023 budget, marginally higher than the year before.
According to data, both the U.S. and the European space agencies have Venus missions planned for 2031 — referring to VERITAS and EnVision respectively.
Environment (GS-III)
Noise pollution affects dolphins' ability to communicate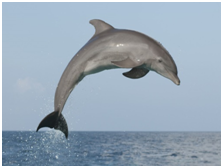 A new study has found that the Noise from large commercial ships, military sonars or offshore drilling can severely impact the well-being of dolphins.
About the study:
A new study has found that noise generated by human activity makes it harder for dolphins to communicate and coordinate with each other.
As the levels of underwater noise increase, these mammals have to "shout" to each other to communicate.
Dolphins are social mammals that communicate through squeaks, whistles and clicks.
They also use echolocation in order to locate food and other objects.
Therefore, anthropogenic noise coming from large commercial ships, military sonars or offshore drilling can severely impact their well-being.
Consequences:
Marine animals are known to use sound to navigate, find food and protect themselves.
As sound travels faster in water than air, it makes for an important mode of communication because it can convey a lot of information quickly and over long distances.
Scientists believe that fish species rely on sounds during reproductive activities, including mate attraction, courtship and mate choice.
However, several studies and incidents have shown that sounds made by drilling, commercial ships and military operations lead to disruption of marine life.
In 2020, Australia witnessed one of its worst mass stranding of whales when around 200 of them died on Tasmania's west coast.
Researchers suggest that mass strandings are linked to noise pollution in oceans.
Dolphins: The Aquatic animal of India
The Ganges River Dolphin or also called 'Susu,' is the National Aquatic Animal of India.
It is located in Bhagalpur district of Bihar, India andis among the oldest animals in the world.
The newly launched MV Ganga Vilas cruise, which will make stops at about 50 tourist and heritage sites along the Ganga and Brahmaputra river systems, could severely damage the habitat of the Ganges river dolphin, which already faces a number of threats, including water pollution and poaching.