How much thermal power is generated in India?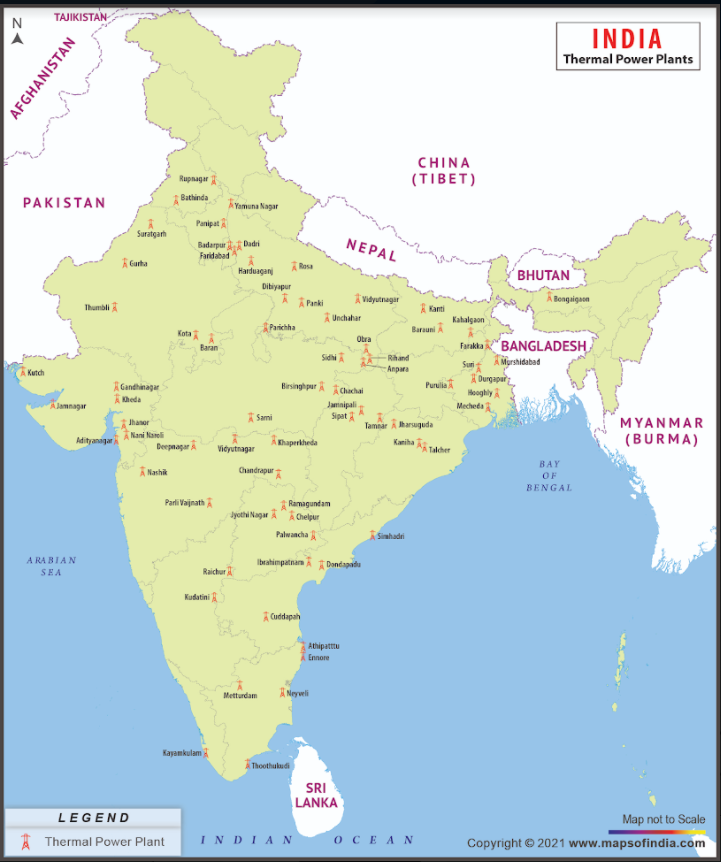 As of April 2021, India has a total Thermal installed capacity of 234 GW, of which 53% of the thermal power is obtained from coal and the rest from Lignite, Diesel, and Gas.
The private sector in the power industry in India generates 47.4% of the country's thermal power, whereas States and the Centre generate 27.1% and 25.5%, respectively.
Indian power sector is undergoing a significant change that has redefined the industry outlook.
The power industry's future in India is bright, and sustained economic growth continues to drive electricity demand in India.
The Government of India's focus on attaining 'Power for all' has accelerated capacity addition in the country.
In the earlier stages of power development, the thermal power stations consisted of several small widely scattered units.
The first step in development of thermal power on a large scale was the establishment of power station in Bokaro.
Bokaro later became the forerunner for the chain of thermal power stations that have developed subsequently, including large thermal stations like Neyveli, Dhuvaran, Korba, Trombay, etc.
Large findings of coal have also made it possible to set up new projects in Singrauli, Korba, Talcher and several other places.
Verifying, please be patient.