States want PMGK Anna Yojana to continue for benefitting Poor
Context
Since the Scheme's sixth-phase ending in September 2022, States including Gujarat and Rajasthan argued to further extend PMGK Anna Yojana to curb the post-pandemic Consequences and ensure food security to poor.
Background
The PMGK Anna Yojana was initially announced for a three-month period (April-June 2020).
It was extended several times, with its sixth phase ending September.
What factors would influence the final decision for extension?
financial burden
position of buffer stock
Food Security
Food security, as defined by the United Nations' Committee on World Food Security, means that all people, at all times, have physical, social, and economic access to sufficient, safe, and nutritious food that meets their food preferences and dietary needs for an active and healthy life.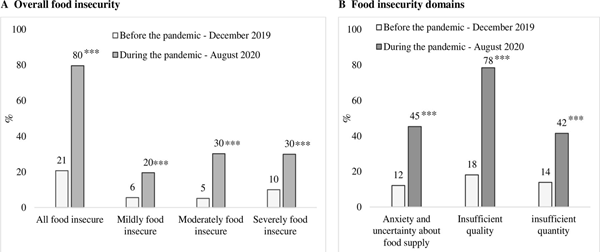 About PMGK Anna Yojana
The Pradhan Mantri Garib Kalyan Anna Yojana (PMGKAY) is a free food grain scheme introduced in March 2020
Objective: To alleviate Covid distress.
The scheme as part of Atmanirbhar Bharat to supply free food grains to migrants and poor.
Different Phases:
Phase-I and Phase-II of this scheme was operational from April to June, 2020 and July to November, 2020 respectively.
Phase-III of the scheme was operational from May to June, 2021.
Phase-IV of the scheme during July-November, 2021 and
Phase V from December 2021 till March, 2022.
The PMGKAY scheme for Phase VI from April-September, 2022 would entail an estimated additional food subsidy of Rs. 80,000 Crore.
Benefits allocated:
PMGKAY beneficiaries get 5kg free ration per person per month in addition to their normal quota of food grains under the National Food Security Act.

Under NFSA, highly subsidised food grains are provided to about 75% rural and 50% urban population of the country.

Eligibility:
Families belonging to the Below Poverty Line - Antyodaya Anna Yojana (AAY) and Priority Households (PHH) categories will be eligible for the scheme.
AAY families are to be identified by States/UTs as per the criteria prescribed by the Central Government.
Households headed by widows or terminally ill persons or disabled persons or persons aged 60 years or more with no assured means of subsistence or societal support.
All primitive tribal
Landless agriculture labourers, marginal farmers, rural artisans/craftsmen such as potters, tanners, weavers, blacksmiths, carpenters, slum dwellers, and persons earning their livelihood on daily basis in the informal sector are included under the scheme.
Other related Schemes
The National Food Security Act (NFSA), 2013: legally entitles up to 75% of the rural population and 50% of the urban population to receive subsidized food grains under the Targeted Public Distribution System.
State food security scheme (SFSC) in Odhisa.
Antyodaya Anna Yojana (AAY)
Regulatory Bodies involved
Public Food Distribution System in States
Ministry of health and Family welfare
Ministry of finance
Verifying, please be patient.