The Programming languages running the crypto- economy
Context
The Cryptocurrencies and Blockchain Technologies works on a programmed set of Instructions and Smart Contracts which is the basis of crypto-economy. However, programming languages are must for them to operate and it makes a dependence of two fields on each other.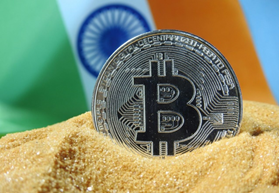 The crypto ecosystem sits on top of distributed ledgers, which are broadly called blockchains. Apart from recording and verifying transactions, some crypto blockchains like Ethereum let users launch agreements or special actions that execute on their own.
These are known as smart contracts and to create them effectively, programming languages are a must.
Who relies on smart contracts?
Crypto exchanges, decentralised apps (dApps), the automated buying or selling of orders, and even NFT-based games often rely on smart contracts to run smoothly.
What if it fails?
A smart contract failure can cause platform outages, and exploitation of the codes could devalue the entire ecosystem.
Programming languages thus, help crypto platforms and protocols run effectively.
Important languages: Solidity, Java, Python, C, C++, Ruby, Go, Simplicity, Rholang, PHP
Verifying, please be patient.