How to stay motivated during this tiring and rigorous examination process?
Civil services examination is tiring and regressive process. It requires candidates to punch above the belt in order to clear this examination. During this entire process, candidates should always remember that, why they started the preparation of IAS Examination.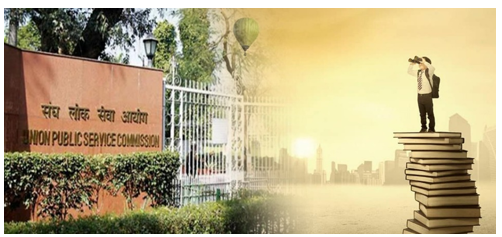 It is being often being said that, those who are clearing IAS Examination are the more consistent one in this examination. It is very difficult task to keep that momentum and eagerness intact all the time. This process of the examination will be tiring one; full of self-doubt, remorse and anger at some point of the time. To remain motivated for this examination, you can do following things:
Get rid of distraction:
Getting rid of the distraction is the most important thing for this examination. Like I said earlier, candidates having higher concentration level has the greater chance of success in this examination. Avoid unnecessary thing that is hampering your studies, be it friend circle or social media.
Always give first priority to your studies. Distraction not only kill your time, it also kills your dream. Focus on your dream and avoid anything which is putting you off the track of your dream.
Focus on process, not the result:
Like Krishna said in Gita "perform actions without expectation of results." In the very same way aspirants should keep their aspirations away and entire focus should be on the process, rather than the expected outcome.
Focusing too much on the expected result keeps your mind away from the process. Unexpected result converted in to pain and agony for the aspirants as result of which aspirants find this important weapon of endurance missing in themselves to fight back.
Visualize your success:
Your dream should always float in your eye. You should dream about your success and how will you work and what it would mean for you personally and your family members. Visualisation of success helps you in preparation of this battle. It is often being said that visualisation is one step close to your dream.
Focus on your Physical and Mental Health:
Civil services examination requires candidates to be physically and mentally fit. You can tackle all the problems, not only during the preparation time but also after selection only if you are healthy from inside and outside.
Give preference to your health above your all priorities. Develop this habit of doing exercise and meditation on daily basis. This will keep your mind healthy and fresh to tackle all your problems.
One can't ignore the wonders of a good attitude and self-belief. However, they can only come from positive thinking.
Strategy that suits you:
Develop your own strategy and try to live alone do develop thinking pattern. Being human, we all have emotions and so we feel low at some point of time in our life. Mood swing is part and parcel of the life. But, make sure that this change is happening on regular basis.
You can do one thing that Collect motivational quotes, write down your strengths and do things that make you feel empower. Surround Yourself with Like-minded People –Avoid people who bring you down or are harmful to your mental wellbeing.
Do not expect to stay motivated at all times, you can't and nobody can! If you are not feeling good, it completely fine. The keys to getting motivated to study are organizing your schedule and knowing how to use your mind effectively.