When should I start preparation for the civil services examination?
There is no fixed answer to question that; when should you start preparation of civil services examination? Answer to this question will vary according to the person to person. This is very much person specific question.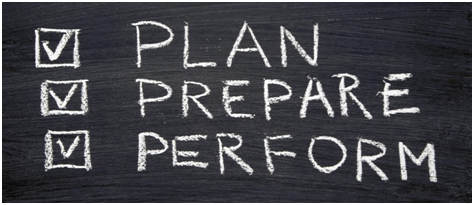 Giving answer to this question depends upon various factors like:
At which stage in your life you are?
Among all the IAS aspirants this is very common question that; when is the right time to start preparation of Civil Services Examination, if any candidate is going to appear for 2023-24 civil services examination.
Like, I said earlier that; there is no perfect age to start preparation for the IAS. But, in general, IAS aspirants start their preparation right after the completion of graduation at the age of 21 or 22 years. But, there are many of aspirants who decide to join the civil services very late in their life like after 26 or 28 years, after working in various field. We have seen various aspirant, who have cleared this examination at age of 31st in their 1st attempt.
Preparation during School Time:
Those aspirants who are willing to start their preparation during school time have ample amount of time before they can appear for this examination. During school stage aspirants should not worry too much about strategy and book list and which optional will suits them to go for Mains.
Aspirants looking to appear for IAS Examination 2023-24 should develop some habits like; reading newspapers on daily basis, watching Loksabha TV and reading magazines especially of government-run one.
Go for selective studies, like start one hour daily of Newspaper and keep on thinking about it. Develop good traits that can contribute in your preparation. I am not saying you should not read for IAS but, what I am trying to say is that do not make it your primary goal as of
Preparation during college Time:
Aspirants of College year should start their preparation with some seriousness as they have to appear in one or two years of time period. Aspirants during college time should focus on various factors in college time for the perpetration.
Along with dream of civil services, aspirants should focus mainly on their graduation subjects. Aspirants can start their preparation with some seriousness from starting of their last year of graduation or little before that without hampering their graduation studies.
Which subjects to cover now for IAS 2023-24?
If any aspirant is willing to give civil services examination for 2023-24, then he/she can prepare current affairs for sure which will ultimately build up general knowledge base also as bothstatic and dynamic portion are interconnected with each other.
To have basic understanding of current affairs subjects, aspirants can read daily newspapers. Although, there is no need to make any notes from newspapers right now.
Preparation of General Awareness:
Aspirants can also go for selective reading of general awareness subject. Especially, what any aspirant can do it to go for NCERT reading first.
A strong foundation of general knowledge will help immensely at all stage in clearing this examination.
Once your basic understanding is clear, reading one good reference book will be sufficient to have knowledge of subject matter to clear this examination.
If any aspirant has completed their graduation then there is possibility that he/she will be in his/her age bracket of 21-23 years. This is very good time to seriously start preparing for the IAS Examination. Many successes in the IAS Exam also take place in the 2nd and 3rd and 4th attempts in the ages varying from 22 to 26 years. So without any doubt or worry should devote yourself to IAS Exam in this time. AS this exam requires a continuous development in one's personality. One can start preparation at any age, by being aware of things happening in society, country and in world and by being aware of our history, culture, government system etc.