When should one start preparation for Civil Services examinations?
Before asking this question that; when one should start preparation of Civil Services Examination, one should always keep in mind the vastness and lengthiness of the syllabus which require at least 1 year of fully dedicated preparation for clearing UPSC examination.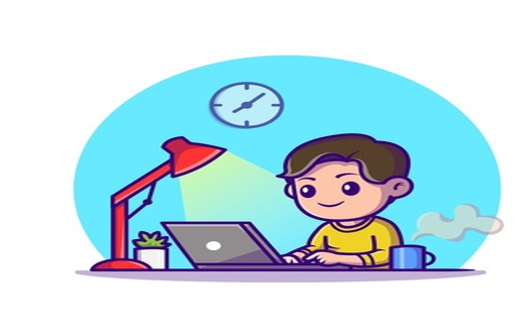 This decision of starting the preparation and choosing the timing is based upon certain options:
Financial Sound Background:
Financially sound background play a crucial role in deciding, when one should start preparation for CSE. Candidates coming from the financially sound background can prepare as early as possible.
Financially sound background provide a soothing calmness environment to prepare for this examination without worrying about earning money to prepare for this examination.
Identifying the Dream (Goal):
At the early stage i.e. after 10th or after 12th education, very few people have a clear vision of what they want to become. At this technologically savvy world, people have ample options available. Students and parents are also getting aware and updated to let their pupils set their career goals at the right time.
UPSC has set the minimum age to appear for IAS students is 21 years. So, right after graduation or in last year of graduation one can appear for this examination.
School time Preparation:
One can start preparation of this examination even during your school, time. If you are looking for the answer that how one should start preparation of Civil services examination during school timing then, then you have reached at the right place.
If any student start preparation of CSE during the School time age then, students have got enough time before they come to the right age for appearing on the exam. They can dedicatedly utilise this time for completing their school education and preparation of CSE. Student should focus on understanding the basic component of syllabus of this examination because even in the UPSC civil services exam, they will come across things which were taught to them in school.
College time Preparation:
Students who are in the last year of their graduation can start their preparation for IAS without compromising their studies. One must understand that to start preparing for IAS, he/ she should focus more on his/ her graduation studies because he/ she can get extra chances for cracking the UPSC exam but for graduation, they won't get enough chances.
For students who are looking for how to start preparing for UPSC? Well, you can begin with the current affairs section at current level by knowing the demand of the question. Strong knowledge of what's going around you will help you immensely in the UPSC civil services prelims and mains papers.
And if you are wondering how to start preparation for IAS without coaching? Then you must know that if you start from such an early stage, you will get enough time to make your own IAS preparation strategy by learning from the mistakes thus eliminating the need to get into any coaching. But if you are really focused and want to crack the examination without attempting too many times, you can definitely get enrolled in some renowned coaching for UPSC.
Working Professionals Preparation:
It doesn't matter, if someone is preparing for Civil services examination from the school timing or college timing or while working as full time professional. What is most important thing is how one is accepting this challenge and excelling in this examination
Working professionals need to prioritise their time along with strategically giving emphasis on their strongest or weaker subject.
This, examination (CSE) is great game leveller it don't prioritise any particular stream section students. What is required is the understanding of the subject matter and that too only basic understanding.
Only suggestion that can provided to you is that, there is no fixed timing or standard operating procedure that is being required to fulfill before preparation for the civil services. When you feel about yourself that you should go for this examination then you should go for IAS examination. You can prepare for UPSC examination at any point of time.