Why should I choose career as IAS?
Before taking this decision that why should you prepare for the civil services examination? It is very important that you should have genuine and strong reasons behind you for this purpose. Because, when things will not go well according to your plan of action then this strong believe will help you in not letting it quit.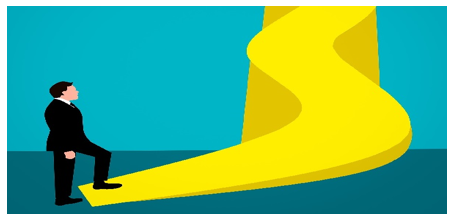 Unlike any other career option, civil services as a career is both attractive and challenging. Aspirants should remember that civil service as a career is dynamic job and it requires officers to be agile all the time in dealing with unexpected things. There is no, fixed schedule of timing that you have to complete from 9 A.M to 5 P.M. At times, you have to work at stretch for 15-20 hours without taking break. If you really understand the expectation from this job then your half of your job is done.
Why should you prepare for Civil Services?
Millions of Aspirants reach Delhi every year with dream of becoming IAS Officer. IAS as career has craze in youth for various reasons be it power or prestige but, if you ask me that why should you opt IAS as career option then we will advised for reasons like :
Respect and Authority:
Every single human being has this dream of power-seeking and holding powerful position. Being a civil servant, the authority, power, and respect you will get in this career are unmatched. This is why people consider this job as the most respected career.
Job Security:
Another very important factor that make this job as very good career option is the security of the job. Unemployment rate is very high in India, in this scenario, any candidate getting perks and job security is like meeting God.
Great sense of Satisfaction:
Apart from the different perks one can get in this job, this job provides immense sense of satisfaction. We often criticise government policies and their inability to reach the downward section of the society. But, being a powerful man you will have the chance to bring the necessary and desired change at the bottom level. The work which you will provide will give your pleasure and happiness.
Being IAS, it provides an opportunity to contribute effectively in the policy formulation process of the country. In civil services, candidates come from different section of society with different educational background, which makes this job more dynamic one. More than this, being an IAS Officer, the person is endowed with several unmatched power, which can utilised to take action against unwanted and anti-social activities when requirement occurs.
It is rightly said that Indian civil services is "Steel frame of India" as Civil Services offer an attractive and challenging career to the ambitious, the aspiring and the talented candidates who are eager to serve the society. Civil servants contribute in the implementation of all developmental and other government policies, which ultimately contribute in nation-building. Apart from the prestigious and respectful job, this job provides an opportunity to satisfy personal ambition as well as indulge in social welfare. There is diversity of work- a wide variety of work is associated with civil services, like maintenance of law and order, developmental work, disaster management, representing India on international forum, administration, up-liftment and empowerment of marginalised sections of society etc.If any of the candidates has pondered about these points and has deep understanding of the demand of this examination then he/she should definitely try to crack IAS Examination.