Gorima Hazarika, one of first women pioneers Sattriya dance, dies at 83
Context
One of the pioneer Sattriya and Odissi dancer, Gorima Hazarika, passed away at her residence in Assam.
Background
Important facts about Gorima Hazarika
Born in 1939, she was a renowned Sattriya dance exponent.
She started learning dance from a very early age, under Sattriya stalwarts such as Raseswar Saikia Borbayan and Ghanakanta Bora.
Hazarika, a Sangeet Natak Akademi awardee, was also proficient in Kathak, which she learnt from Delhi's Kathak Kendra.
She also learnt Odissi and was the first person who established Odissi in Assam.
She is also credited with creating Sattriya dance costumes in a style more appropriate for the women dancers.


Sattriya Dance
Sattriya is a dance form that has its roots in the Vaishnavite movement which was propagated by scholar Sankaradeva in the 15th century in Assam.
The Sattriya dancing style was once only performed by the male residents of "sattras" or Vaishnav monasteries.
Origin
Srimanta Sankardev propagated the "ek sharan naama dharma" (chanting the name of one God devotedly).
Classical Dance: Sattriya was given the status of a classical dance in the year 2000 by the Sangeet Natak Akademi.
Other classical dances of India are: Bharatnatyam (Tamil Nadu), Kathakali (Kerala), Kuchipudi (Andhra Pradesh), Kathak (North India), Mohiniyattam (Kerala), Manipuri (Manipur) and Odissi (Odisha).
Features
Sattriya dances differ from other dance forms in its basic stance. For male it is known as Purush Pak while for female, Prakriti Pak. The dance is based on mythological themes.
They have special mnemonic bols, typical Assamese music known as Borgeet, musical instruments like large cymbals, drums, colourful costumes, besides complicated choreographic patterns using various talas for each stanza sung by the vocalist.
Corpus of Sattriya dances consists of ankiya bhaona and also Ojapali dances in which the main singer sings and enacts abhinaya, telling stories and a group of dancers dance as back up dancers playing small cymbals.
Earlier, the roles of both male and female were done by men only. Women were not allowed to perform on stages or take part in dance forms.
Her Contributions in Sattriya
Hazarika entered the dance world when Sattriya dancers were mostly males and were known as 'bhokots'.
It was very tough back then for ladies to get into form of classical dancing.
Her first contribution was the costumes Sattriya dancers wear.
She was the one who designed a costume out of silk — 'mekhelasador'.
She has her own centre — Mitali Kala Kendra, this is where a lot of students learnt about Sattriya.
These students have gone on to perform at various stages, nationally and internationally, and some of them have gone on to teach others.
Odissi
It is indigenous to Orissa, eastern India, and follows the principles of the Natya-shastra.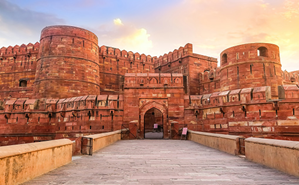 Evolution
The dance has its origin in the temples.
The carvings found at the Udayagiri Monastery denote that Odissi was patronised as early as the 2ndCentury BCE and the trend continued unabated until about the 16th Century AD.
After surviving the tumultuous years from 16th century AD till independence, Odissi underwent a renaissance of sorts which helped it become the global phenomenon it is today.
Verifying, please be patient.