How to prepare for Qualifying Papers in Mains?
Sometimes the Unexpected Qualifying paper seems to be the difficult one to clear. In last 4, 5 years it is being found that many aspirants has failed to clear upsc mains leg only due to failure in qualifying paper.
My suggestion will be that you don't take qualifying paper lightly and give importance like any other mains subject. If you are weak in language paper then keep on working for 2, 3 hours in a week when you start your upsc preparation.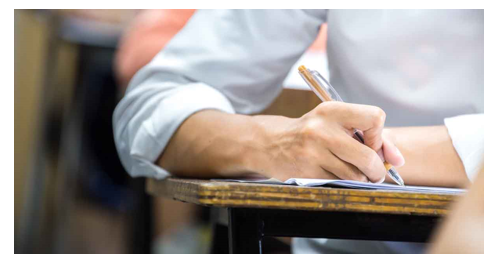 Language Paper in UPSC Mains:
Language paper also called compulsory language papers in the civil service mains exam comprise of two papers:
English Language (300 marks)
Any Indian Language Paper (300 marks)
Qualifying Marks for UPSC Language Paper:
The minimum qualifying marks for both papers is 25% i.e. 75 marks in each paper. Scoring this minimum cut-off is not that difficult given how simple the syllabus is. But, this thought perception of qualifying marks is graveyard for many students
UPSC Compulsory English Paper:
The very purpose behind the introduction of this paper is to test a candidate's ability to read and understand serious descriptive prose and to express his ideas clearly and correctly.
This English language paper is not too tough but, if you don't practice of precis writing, solving problems of comprehension or you avoid grammar practicing then it will be difficulty for you to clear this paper.
How to Prepare for the Qualifying Papers?
Don't lose connection with your Native Language:

Most concerning part in preparation of language paper by aspirants is that they somehow get cut out or lost touch with their native language. Our writing and comprehending skills in our native language would have gone down considerably since our school days as we are used to carry out our day-to-day dealings in English language. Addressing this aspect will make it easier to deal with this paper.
What we required is to get back in touch with the basics of our native language on a regular basis. The solution for this is to read vernacular newspapers on daily basis to prepare for this paper. This will help one improve their vocabulary, sentence formation and comprehension skills.
Another section that need your attention is the vocabulary section, which is slightly different from the English paper. It contains questions related to grammar, root words, sentence formation and few trivia related to popular literary works, poets of that language. The best reference for this section would be a matriculation level language book which contains grammatical concepts.
At last, Our suggestion will be to IAS Aspirants that you should focus on need-based patterns to know exactly what kind of preparation you required to clear this paper. It is always good to have an early start to find out the requirement of the level of the upsc preparation. Good luck.